📰🌿CBD Daily NEWS
Subscribe to posts
Australia
Chickens also benefit from the seeds and since introducing it to their diet, the McCarthy's have found their 30 chooks continue to lay in the winter and grow their feathers back quickly after malting.  
"If you feed chicken "AKA Chook " hemp the eggs will be higher in Omega 3 too, so it adds a benefit for humans," Mr McCarthy said.
 The Hemp they use is grown in Tasmania. 
---
To educate students on marijuana cultivation techniques, SUNY Morrisville will be planting hemp, a derivative of the same plant that produces marijuana, rather than marijuana itself. This is not a surprising substitution given that hemp is now federally legal since the passage of the 
2018 Farm Bill. Hemp
 contains CBD, an active cannabis ingredient that does not get users high, 
unlike THC,
 an ingredient that does. As long as hemp contains 
no more than 0.3%
 of THC, it's legal. More than that, it's not.
---
Between August 2013 and December 2015, drug makers made nearly 435,000 payments totaling $39.7 million to 67,500 doctors in 2,200 counties across the U.S. The payments were for meals, travel costs, speaking and consulting, but not research. And the data showed that the more marketing directed at physicians in a given county, the higher the number of overdoses, regardless of the money spent. Earlier this week, meanwhile, a lawsuit filed by the Massachusetts attorney general that, until recently, was redacted, alleged that Purdue Pharma blanketed the country with sales reps, influenced legislation, and provided generous funding to medical facilities and universities in order to tout OxyContin. One disclosure caused particular outrage: A member of the Sackler family that owns the company pushed a strategy to divert blame for addiction and overdoses on to people who became addicted.
---
Mansfield News Journal🚨🚨🚨🚨🚨🚨🚨
---
Abstract
Cannabis is a complex plant, with major compounds such as delta-9-tetrahydrocannabinol and cannabidiol, which have opposing effects. The discovery of its compounds has led to the further discovery of an important neurotransmitter system called the endocannabinoid system.
---

🚨.🚨🚨🚨🚨Michigan

WHTC News
---
Ruatoria is a town in the Waiapu Valley of the Gisborne Region in the northeastern corner of New Zealand's North Island. 
New Zealand Herald
Hemp gives small Māori community of Ruatoria a chance to redefine itself
"When I got into growing dope the real benefit was putting clothes on our kids' backs, food on the table and getting them to school," says one of the students, who asks to remain anonymous.
---
Australia
Chickens also benefit from the seeds and since introducing it to their diet, the McCarthy's have found their 30 chooks continue to lay in the winter and grow their feathers back quickly after malting.  
"If you feed chicken "AKA Chook " hemp the eggs will be higher in Omega 3 too, so it adds a benefit for humans," Mr McCarthy said.
The Hemp they use is grown in Tasmania. 
---
My Friend, Elixinol Founder Gabe.
EXPAND
Feb of 2014, I called and spoke with Gabe. Hello, Gabe, this is Scott Salisbury owner of The CBD Store. We sell online. After 
the paperwork
 was 
sent we set up a drop ship program in Feb and the rest is history. 
---
48 page report 
The United States Congressional Research Service produced a report in June of last year titled "
Hemp as an Agricultural Commodity
" which provides some insights into the progress made over the years towards making industrial hemp a commercial commodity. Industrial hemp and marijuana have genetic differences such that the former contains less than or equal to 0.3% THC while the latter contains 3%-15% THC by weight. We're going to stick with talking about industrial hemp. You've probably heard many the hippie drone on about how hemp can be used for everything under the sun, and that's true. There are many things we can use hemp for:
---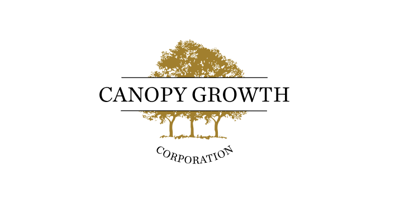 Lancaster Farming
The big dog in the hemp industry is Canopy Growth. 
Canopy Growth intends to invest between $100-$150 million in its New York operations, capable of producing tons of hemp extract on an annual basis. The project is another example of the strategic advantage Canopy Growth has earned with the recently-closed $4 billion strategic investment made by Constellation Brands, a New York-based beverage alcohol leader and Fortune 500 company.
---
R & D Magazine
In addition, the project's operating company, Covered Bridge Acres (CBA), has received its registration to cultivate hemp for 2019 from the Oregon Department of Agriculture. Also, for the 2019 season, CBA is now registered to produce or handle agricultural hemp seed, so that the company can establish a breeding program that will potentially generate additional revenue for the project. 
The hardiest phenotypes were selected for mother plants that will feed the cloning process, which began back in November 2018 soon after the recent harvest and drying operation was complete. This cloning operation will produce the approximately 40,000+ clones required to plant on the farm's lower 35 acres.
---
🚨🚨🚨🚨🚨
KFSM 5Newsonline
The Daily Camera
 reports that Panacea Life Sciences President Jamie Baumgartner says the shipment is worth $500,000 and is not insured. 
"We don't have a level yet," Michelle Keely, the first assistant with the Osage County District Attorney's Office, told 9NEWS' NBC affiliate, KFOR, "We're still waiting on that. Unfortunately, the lab that is going to do the levels is in Washington, D.C. and based upon the furloughs, we don't have that back yet." Government Shutdown affecting tests for the use of THC which the NIH has a patent on! 
---
Vermont
The property includes 86,000 square feet of interior space in dorms and dining rooms, classrooms, a hay barn and two large silos, garages, offices, a license plate workshop, a sawmill, lumber storage, a greenhouse, a cow barn, a pump house and many other structures.
Valley News
---
Nebraska 
Omaha World-Herald
---
Utah 
Utah Public Radio
https://ag.utah.gov/cannabis-information.html
---
Hawaii 
Honolulu Civil Beat
Hemp responds so well to our climate that it yields three crops yearly. This happens only in Hawaii! Market reports indicate that the estimated gross value of hemp production per acre is about $21,000 from seeds and $12,500 from stalks. Furthermore, U.S. hemp retail sales have increased by about 10 percent to more than 20 percent annually since 2011, accounting for more than two-thirds of the value of U.S. retail sales in 2016.
---
 "With this new partnership and expansion in our Colorado facility, we anticipate extracting more than 50,000 pounds (22,700 kgs) per month." 
"With this new partnership and expansion in our 
Colorado
 facility we anticipate extracting more than 50,000 pounds (22,700 kgs) per month." added 
Ben Metzker
, Co-founder of Z3 Sciences added
Ben Metzker
, Co-founder of Z3 Sciences.
The Joint Venture has entered into a binding LOI with Z3 Sciences, LLC ("Z3") to purchase 80% of the membership interests of Z3 for aggregate consideration, including performance incentives, of 
USD$42.25 million
.  Z3 is expected to provide the Joint Venture with existing extraction contracts from extracting Hemp biomass into CBD isolate. The current wholesale cost for CBD Isolate is in the range of 
USD$5,000
 to 
USD$7,000
 per kilogram. Z3 existing extraction contracts range from 
USD$20
 to 
USD$30
 per input pound of hemp biomass plus 
USD$1
 to 
USD$2
 per finished gram of CBD isolate. The current facility has the capacity to process up to 50,000 lbs of hemp biomass per month with a yield of approximately 2,500 kg's of CBD isolate per month.
---
Utah
KSTU FOX 13 Salt Lake City
SALT LAKE CITY — Letters are going out to retailers and manufacturers of CBD and other hemp-based products, telling them to register with the state.
---
About Michael Bowman
Bowman is the author of Section 7606 of the 2014 Farm Bill, a provision that grants U.S. farmers the right to cultivate hemp in states where hemp production is legal. He has been instrumental in shaping the state of Colorado's hemp policy as chair of Colorado's New Energy Future. He has served as a board member of the Rocky Mountain Hemp Association, Colorado Industrial Hemp Commission, the American Renewable Energy Institute, and the Sustainable Biodiesel Alliance. About 400 acres of hemp are cultivated on the Bowman Family Farm in Wray, Colorado. It is the only U.S. farm in 2018 to plant a field commemorating the 80th anniversary of the enactment of the Marijuana Tax Act of 1937.
⬇⬇⬇⬇⬇⬇⬇⬇⬇⬇⬇⬇⬇⬇⬇⬇
WHAT FARMERS NEED TO KNOW ABOUT GROWING HEMP
75,000 acres of hemp permitted in 2018.
SF: What is the difference between CBD and traditional hemp?

MB: CBD is an extract from the female plant that is a popular dietary supplement. The oil has an omega profile almost identical to fish oil. You grow those female plants much like you would a marijuana plant, with the difference being the amount of THC [active ingredient of cannabis]. It's like O'Doul's and Guinness. The CBD plant is nearly void in THC.
SF: How are these plants grown?

MB: Much differently. On the CBD side, you have 1,000 to 1,600 plants per acre, planted and tended to as separate plants. Traditional hemp, grown for mass market products such as textiles and bioplastics, has a planting rate of 400,000 per acre (roughly 100 plants/square meter), and is drilled in like wheat. It grows tall and you harvest the tops for seed production and then use the stalk for a number of industrial purposes.
The bushel weight of hemp is 44 lb. with about 27,000 seeds per pound.
---
One of the first things a potential hemp grower must decide is what type of hemp to grow. There are three main types of hemp production: (1) Grain/seed, (2) fiber and (3) CBD. Each uses different seed varieties, equipment and techniques, and end markets, and requires different amounts of land, labor, equipment, nutrients, and weed and pest control. Very briefly, this is what you need to know about each type of hemp crop.
---
Minessota
Ohio 
Cincinnati.com
The Fresh Toast
These Women-Owned Companies Are Combining Weed And Wellness
Available in Herbal Honey, Lemon Raspberry and Peach Raspberry varieties, Mellow Mood +CBD will contain 25 mg of full spectrum hemp-derived CBD in each 15.5 oz. can. 
Gaston Gazette
When John Lawrence opened glass jars of bright green buds on Tuesday afternoon, a sweetly pungent smell wafted out. To the untrained eye, the harvested hemp flowers might look like marijuana. But they're devoid of tetrahydrocannabinol — commonly known as THC — the compound in marijuana that gets people high.
Colorado Cherry, Juicy Fruit, Manica, North East Kingdom 
100% Organically Grown in Vermont, USA 
High CBD Cannabis Strains containing less than 0.3% THC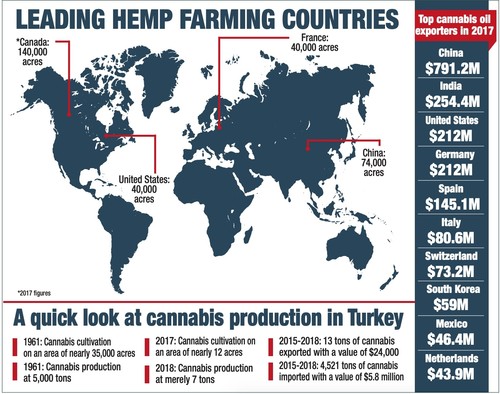 "We still import over 90 percent of our hemp, and countries like China and Canada are far ahead of us, having large-scale manufacturing capabilities, and we still need to build a hemp economy to that scale."
Expert farmers with modern sophisticated equipment can raise hemp with 10 percent CBD content with an estimated market value of $25 to $35 per pound with a yield of one pound per plant and up to 2,500 plants per acre. That's around $60,000 per acre. The company plans to joint venture with several native families and manage approximately 6,000 acres of Hemp by 2022. Estimated gross income could exceed $300 million.
Vermont 
Seeking Alpha
Medical Marijuana launches new hemp oil product
RSHO™ Maximum Strength is the company's most potent full-spectrum product, containing 4,500 mg of CBD in each 10-gram oral applicator to support overall wellness. This product features both CBD and CBDa in a proprietary blend of the company's premium hemp oils, including its RSHO™ Green Label raw CBD oil and RSHO™ Gold filtered CBD oil. It is also available in one-gram containers.
Cannabidiol is the epitome of Polypharmacy
is commonly defined as the presence of two or more chronic medical conditions in an individual and it can present
several challenges in care particularly with higher numbers of coexisting conditions and related polypharmacy.
is the concurrent use of multiple medications by a patient.
http://www.cbdstore.co/multimorbidity
Daily News published by Scott Salisbury, selling CBD Online since Dec 20, 2013
NBC 5 Dallas-Fort Worth
The Dallas-based department store has started to sell soaps, lotions and other skincare products made with cannabidiol or CBD, a compound that comes from the same plant as marijuana. They range in price from $36 to $120.
Authentic Brands Group today announced a long-term partnership with Tilray, Inc, a global pioneer of cannabis production.
Through the 10-year partnership, Tilray will pay ABG an initial $100 million and up to $250 million in cash and stock. The marijuana disruptor will be eligible for 49 percent of net revenue from AGB Brands' cannabis products.
Czech Republic
The prestigious German medical journal Ärzteblatt International in an article from 2013 [21] summarizes results of more than a hundred controlled clinical trials using medical cannabis and its derivatives. It concludes, "Today there exists clear (scientific) evidence about the fact that cannabinoids are effective for a series of medical conditions." 
we began to wonder how we could work this world-renowned ingredient into our vision for a one-of-a-kind vodka. Then we bought a couple hundred pounds of it from Canadian farmers and got busy trying.
Kentucky
WKYT
Create a new section of KRS Chapter 336 to provide definitions and to require public employers to have an appeals process for an employee who violates a drug-free policy using legal industrial products; amend KRS 18A.043 to require an appeals process for those public employers who require drug testing; amend KRS 304.13-167 to require Section 2 be complied with by public employers and suggested for private employers.
New York 
WBNG-TV
BERKSHIRE (WBNG) – Local hemp farmers are weighing in just one day after Senator Chuck Schumer announced the addition of a more than $100 million hemp facility coming to the Southern Tier.
Tennessee
NewsChannel5.com
If you're a 3D printer enthusiast who happens to like gardening, Walczyk said you can pay $250, fill out your application and grow hemp this year.
Youngevity International Inc. (NASDAQ: YGYI) recently announced it has formed a cross-marketing agreement with Icelandic Glacial™, a bottled spring water company in Iceland, which will see the pair develop new products including a ready-to-drink CBD beverage.
Cannabidiol is the epitome of Polypharmacy
Multimorbidity
is commonly defined as the presence of two or more chronic medical conditions in an individual and it can present 
several challenges in care particularly with higher numbers of coexisting conditions and related polypharmacy.
Polypharmacy
is the concurrent use of multiple medications by a patient.
http://www.cbdstore.co/multimorbidity
Florida
Grass Valley California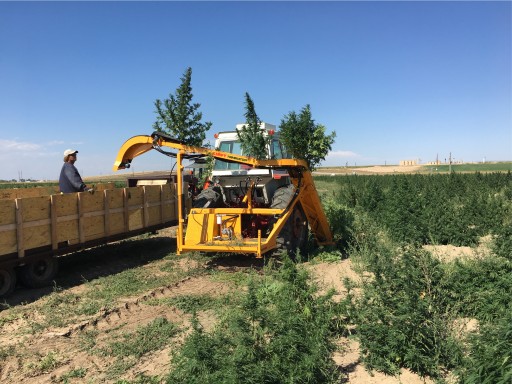 Digital Journal
Triminator, a leading international provider of cannabis and CBD hemp harvesting equipment, has announced the debut of the Triminator Kirpy CBD Hemp Harvester.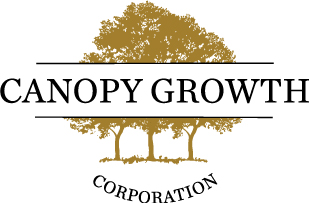 Seeking Alpha
The State of New York has granted a 
license 
to Canopy Growth (
CGC
+11.2%
) allowing it to process and produce hemp. The company plans to invest $100M - 150M in the state to establish operations capable of producing "tons of hemp" annually.
New Cannabis Ventures
The Company planted 300 acres of hemp in 2018, up from 70 acres in 2017. Oregon was added as the third cultivation state during 2018 along with Colorado and Kentucky. Experienced farmers in Oregon, coupled with the Company's agricultural team and optimal growing conditions in the Willamette Valley, produced a robust crop that surpassed management's expectations. The 2018 total harvest far exceeded initial estimates of between 250,000 lbs. and 350,000 lbs. of hemp, producing a total of approximately 675,000 lbs. between the three states combined. This is more than ten times the 63,000 pounds of hemp harvested in 2017. With its vertically integrated model, Charlotte's Web is able to control all aspects of the growing cycle to optimize product quality.
Ministry of Hemp
KINDNESS 3D PRINTS PROSTHETIC LIMBS FROM CANNABIS WASTE
"We are delighted to add CBD remedies to our portfolio of only-here experiences, introducing modern technologies that blend with horticulture to celebrate the many transformative benefits of natural plant nutrients," said Spa Director Rachel Rock. "Our partnership with Mary's Nutritionals underscores our steadfast commitment to providing Agave, The Arizona Spa guests with a holistic wellness experience rich in both luxury and innovation"
---
Fashion Journal
---
Wisconsin
Wisconsin State Farmer
 In 1908, only six acres of hemp were grown in Wisconsin. In a 1918 bulletin from the University of Wisconsin Agriculture Research Station, Wisconsin jumped to the second largest hemp producing state.  Hemp production was also centered in Green Lake, Fond du Lac, Dodge, and Racine counties. At the time Wisconsin was growing 7,000 of the 42,000 acres grown in the United States. In the early 1900s hemp was grown for the fiber. Industrial hemp interest today has since diversified to include other hemp products, including the grain of the plant. 
Turkey 
Hurriyet Daily News
Erdoğan
 on Jan. 13 also said that an investment amounting to 500 million dollars will be made for a new factory of BMC, and the new investment will provide employment for 10,000 people once its all phases are completed.
The cultivation of 
hemp
 is currently allowed in 19 regions in 
Turkey
. Agriculture and Forestry Minister Bekir Pakdemirli on Jan. 10 said that the government will issue permit to new places for 
hemp
 production. 
South Africa 
Inside Edition
Pennsylvania
In 2017, the state approved 16 projects (including a few from the Pennsylvania Hemp Industry Council) and capped acreage devoted to hemp at five max. By the next year, that number grew to 39 approved permits and nearly 1,000 collective acres. The Department of Agriculture received 82 applications for 2019, with 60 permits available. According to Stark, the state plans to approve all of them with the passage of the Farm Bill. (A spokesperson did not respond to request for comment.)
WSBT-TV
---
California
VVdailypress.com
"An alfalfa farm of 160 acres takes fewer people to manage than hemp," Miller said. "You'll need about 15 employees to manage 20 acres of hemp that will be grown for CBD. So you can see how this is going to generate a lot of jobs.
"Hemp cultivation has been approved by the feds, it's legal as corn and tomatoes," Miller said. "The agriculture commission in each state will set guidelines for farmers. If the county tries to stop them, they'll have to deal with the feds."
---
Halle Berry Uses CBD For Period Cramps
---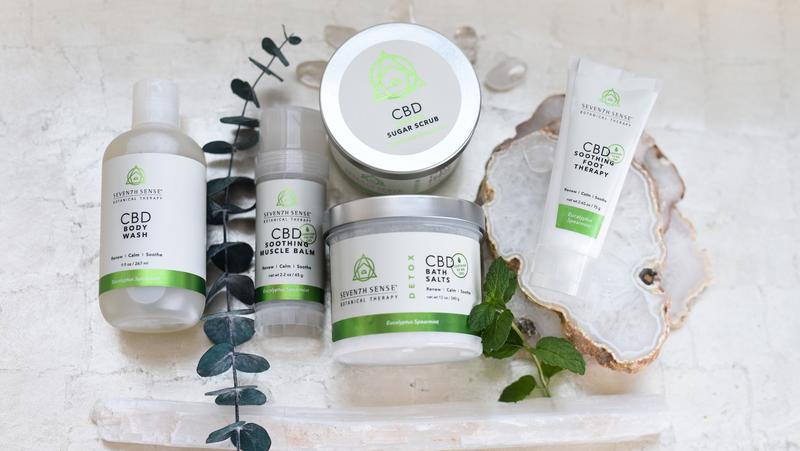 Hawaii 
Hemp harvest holdup HILO — Some Hawaii farmers permitted to grow hemp
as part of a state research program will harvest their crops soon, but othe...
The Hawaii Department of Agriculture issued 10 licenses to farmers throughout the state, permitting them to grow hemp. While only four of the licensees have planted their seeds to date, two of them — neither on the Big Island — are planning to harvest within the next few months.
---
Queen City Hemp, the Cincinnati-based company responsible for creating the first CBD seltzer brand in the U.S., today announced expanded product availability from 21 to all 50 states.
---
Vermont
"A good 50 percent of my business has been CBD sales right from the start," said Lauren Andrews, RN, clinical aromatherapist and owner of AroMed aroma therapy and CBD shop in Montpelier and Berlin. "Consumers will be able to buy with a lot more confidence."
---
Helena Independent Record
---
No Harm in Growing Hemp on Your Farm:
Inside the 2018 Farm Bill Last month, Congress approved the final 2018 version of Section 7607 of the Agricultural Act of 2014 (the "Farm Bill"), which ...The only plant material exempted from the definition of marijuana is mature stalks, seeds incapable of germination, fiber produced from mature stalks or seeds, compound, manufacture, salt, derivative, mixture or preparation of the mature stalks (except the resin extracted therefrom), and oil or cake made from seeds. The new Farm Bill defines "hemp" as "the plant Cannabis sativa L. and any part of that plant, including the seeds thereof and all derivatives, extracts, cannabinoids, isomers, acids, salts, and salts of isomers, whether growing or not, with a delta-9 tetrahydrocannabinol concentration of not more than 0.3 percent on a dry weight basis."
---
 🔥🚒👩‍🚒
Fire destroys hemp, kayaks and everything else in Bunn warehouse Bunn, N.C.
 — A fire that destroyed a massive warehouse in Franklin County on Friday is expected to continue burning for a cou...
---
But in the early 1900s, around the same time the temperance movement was crusading against alcohol consumption, many Americans adopted the xenophobic assumption that Mexican immigrants were committing cannabis-fueled crimes. This led western states with sizeable Mexican populations to criminalize the plant, and 29 states eventually banned it. The racist fears spread all the way to Capitol Hill. In 1937, Congress
passed
a bill that
taxed
cannabis importers the equivalent of about $400 per year in 2018 dollars, and slapped rulebreakers with up to five years in prison and fines that, today, would equate to $35,000.
Allure Magazine
Perhaps no one believes this more than 
Josie Maran
, the model and beauty mogul who founded her brand, Josie Maran Cosmetics, 11 years ago, and is now entering the 
CBD beauty space
 with 
Skin Dope
, a collection of two new oils infused with hemp seed and 
CBD (short for cannabidiol)
, respectively.
---
Columbus Business First
DSW Inc. will host kiosks that feature CBD-infused products from Green Growth Brands Inc. in 96 stores after a successful 10-week trial in which three-quarters of items placed on shelves sold.
---
Colorado  (printed on hemp paper)
Marijuana Moment
---
Oklahoma
Lyons says all the proper documentation has been provided to the Osage County D.A.'s office, and the D.A. set the men's bonds at $40,000 each," said Frank Robison, Colorado hemp attorney.
---
The Texas House Committee on Agriculture and Livestock released 
an interim report
 Jan. 7 recommending state lawmakers to enact legislation to legalize and regulate commercial hemp farming statewide.
---
Western Producer
The Hemp Farmer course became available in January and is designed to show people how to maximize revenue. Classes will feature research on the crop's growing season, and current farmers will offer advice via video.