📰🌿CBD Daily NEWS
Subscribe to posts
The CBD Store signs
C+L PREPARE Series
 allows you to win the day, by kick-starting your training using our line of custom formulations using CBD to prime your body for whatever challenges you encounter.
C+L PERFORM Series
 is meant to be used during your workout, providing a concentrated dose of CBD to enhance focus and concentration while you train.
C+L RECOVER Series
 features our most comprehensive roster of products, supporting you in executing upon an active recovery strategy that will allow you to recover faster so you can train harder and continue achieving personal bests.
(coming soon)
---
Making  cancer cells visible to the immune system
---
Federal (Orphan Drug Status granted
)
22q is a rare midline condition featuring physical abnormalities and debilitating neuropsychiatric and behavioral symptoms including anxiety, withdrawn behavior, and social interaction problems.
Scott's take... I was not aware that anxiety, withdrawn behavior, and lack of social interaction were rare. On another note once it is approved a company can reconstitute the drug for other conditions, or if you will another revenue stream, and possibly a new patent. 
Form factor... 
Zygel is a pharmaceutically-manufactured cannabidiol (CBD) formulated as a permeation-enhanced transdermal gel. It is designed to provide controlled drug delivery into the bloodstream through the skin with a lower incidence of GI side effects. The investigational therapy is believed to be beneficial in addressing the behavioral symptoms associated with 22q.
---
Skin is a complex barrier organ of the body comprised of many layers.  It is designed to effectively repel most foreign objects from entering the body.  The outer layer of the skin is called the stratum corneum.  It is the "dead cell" layer of the skin since all of the cells are non-living.  More importantly, it is lipophilic meaning that it is fat loving as opposed to hydrophilic which is water loving. Being lipophilic, oils can easily penetrate the stratum corneum while water, which is hydrophilic, is instantly repelled. This is why you don't dissolve when you take a bath or a shower.  
Phase Change Technology
Herb Tech has created an emulsion technology that can change its orientation from oil to water. In science, this is known as a "phase change".  Emulsions look like creams, but they are much more complex.  They are stabilized oil and water molecules attached to certain binders. 
When the emulsion is in an oil environment (like the stratum corneum) all of the oil components organize on the outside of the emulsion allowing it to penetrate the stratum corneum carrying along the hydrophilic components on the inside of the emulsion.  When the emulsion gets to the epidermis, a hydrophilic environment, the emulsion "breaks".  This means that many of the lipophilic components leave the emulsion while the hydrophilic components now move to the outside of the emulsion.
The lipophilic components (CBD and other botanicals) that remain are now on the inside of the emulsion which can now pass to the epidermis.   Without   phase change technology, penetration of CBD and other botanicals won't occur. 
---
---
Brought to you by The CBD Store Seattle WA
Scott Salisbury Owner
Best Regards, Scott Salisbury Selling CBD online Since Dec of 2013
Scott's Take... "I have no idea if CBD is better for Boners". What I do know is that the men golfers walking by our booth on hole number 8 (a par three) donated to the cause. Half of all donations went back to the men's club hoppers. 
---
Maine
Hemp Industry Daily
(The Center Square) – The USDA signed off on an extension of Maine's fledgling hemp program beyond late October, but state agriculture specialists are at a loss as to how the sector can move forward. Hemp producers across Maine must adhere to new federal guidelines, which state horticulturalist Gary Fish stresses are written differently from current state rules. Fish said that could be problematic for those who harvest after Oct. 31, the original sunset date for the industry. Under one new federal rule, a hemp strain's THC level could determine whether it remains legal.
Scott's take... We lost $25,000 a month in revenue with one phone call we recieved one day... Scott, we are going to arrest you! CBD Vape cartridges had to be taken off our website. Why? well that does not matter. What does matter is the rule of law. The rule of law in the state of WA moved us to remove vape cartridges with CBD. Did we conform? Yup of course we did. Delta 8? We will not be sellng Delta 8. Rule of law needs to be respected! So no, no Delta 8. 
---
Way back when (New Section) 
Rumours have swirled for years that Willie Nelson smoked weed on the roof of the White House during Jimmy Carter's presidency; he himself confirmed as much in his '88 autobiography, where he claimed to have sat on the roof with "with a beer in one hand and a fat Austin Torpedo in the other", although he kept quiet about who he shared the "torpedo" with.
Scott's take... I cannot confirm or deny this article is true. 
---
We do though carry Willie's CBD Brand in The CBD Store Seattle WA 
---
---
---
California
The show will feature Hologram USA's groundbreaking holograms of Billie
 Holiday
, 
Jackie Wilson
 and 
Chief Keef
, performing 
their
 most loved songs and talking about their lives. There will also be comedy & burlesque acts, and cameos from the all-time biggest names in R&B and Hip Hop such as
 Tupac Shakur
, 
Biggie Smalls
 and 
Michael Jackson
.  Civil Rights warrior 
Maxine Waters
 even makes an appearance. Trinidadian Reggae giant 
Marlon Asher
 will reveal a new interpretation of his hit, "Ganja Farmer" at the embassy in honor of Antigua's new Hemp Bill passing on Sept 18.  
---
PRNewswire
Canna Hemp
™
 is renowned for its TerpFX
™
 proprietary terpene blends. Terpenes are the distinctive oils found in different cannabis strains, and each terpene provides the plant with a unique set of individual qualities. Terpenes are produced in the same glands in the cannabis plant that also produce cannabinoids, like CBD. 
Scott's take... I have never heard of Canna Hemp until this article. 
---
The CBD Store Seattle WA 
Scott's take... The King of Terpenes mixed with cannabinoids is Trinn Allen owner of the The Floating Buddha brand named Jampha. Trinn's opeation is in Blaine WA. Blaine WA is 
98 miles North of Seattle WA. Our operation is South of Seattle. Ghost Busters? who do you call Scott? I call Trinn. 
---
Arkansas 
Julie Brents, Antigone "Tig" Davoulas, Brittany Phillips and Syrona Scott are partners in 
Shake Brands Corp.
, an industrial hemp branding and manufacturing company based in Johnson.
---
Brought to you by The CBD Store Seattle WA
Scott Salisbury Owner
---
Seattle WA

---
---
Research
Investing News Network
Cardiol is looking 
to follow the path
 blazed by GW Pharma in utilizing the FDA's 
Orphan Drug Designation
, a program designed to encourage and fast-track development of drugs for the treatment of rare diseases. Acute myocarditis is thought to affect around 70,000 Americans, fitting nicely under the Orphan Drug cap of 200,000 afflicted citizens, and about double the U.S. patient population represented by GW's treatment for rare childhood epilepsies (Lennox-Gastaut and Dravet Syndromes).
---
Seattle WA 
---
Seattle WA 
---
Los Gatos, California
Private Label Patches. 
Makers of Pure Joy Elements uniquie Reservoir patch delivery system 
206-321-5198
business@essentialtopicals.com
Reservoir Topical Patches
Capture massive margins selling these patches that retail for more than $18 each
Each patch individually sealed, printed with your company's logo
Professionally packaged with your branding, FDA compliant
Custom formulations specific to your company objectives, secured only for your company 
Bulk drop-Shipped to you in 4 weeks, ready to sell
---
Oregon and California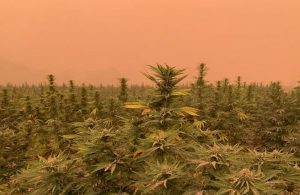 Hemp Industry Daily
---
Ohio
Czech Republic
In the Czech Republic, pure CBD is not a scheduled substance. In terms of legality, using isolate and extracts - which must always be THC-free - depends on additional regulations according to each product category.
---
Brought to you by The CBD Store Seattle WA
Scott Salisbury Owner
Best Regards, Scott Salisbury Selling CBD online Since Dec of 2013
---
In the begging (2013) there was CBD in MCT oil. Today's brands are introducing Essential oils, and Terpenes into the mix. 
---
New York 
Spectrum News
---
PRNewswire
---
Business Wire
The first 100% THC-Free cannabis plant variety
---
---
---
---
Brought to you by The CBD Store Seattle WA
Scott Salisbury Owner

253 221 9051 

info@CBDStore.co 
---
---
New York 
Spectrum News
Kaycha Labs cut the ribbon on its 9,000 square foot facility Monday, opening at the site of the old state prison.
---
Colorado
PRNewswire
---

Federal 
---
Brought to you by The CBD Store Seattle WA
Scott Salisbury Owner

253 221 9051 

info@CBDStore.co 
---
State of Washington 
Auburn Golf Course Scott Salisbury Home Course
Two Man Best Ball tournament. Thanks to everyone who came by our booth on hole #8 on Saturday and hole #16 on Sunday, We handed out over $4,000 worth of CBD products for FREE. All members I might add who received CBD left a donation. 50% of donations went back to The men's club. YAP! good times! Also, all this week use coupon code
 scott30
 to receive a 30% discount from 
www.buycbd.co
 this coupon is open to anyone in the USA 
#
ThecbstoreseattleWA
---
Portland Oregon
Cancer Research 
California 
Califormia
Grants
USDA Federal 
Team Work
Brought to you by The CBD Store Seattle WA
Scott Salisbury Owner

253 221 9051 

info@CBDStore.co 
The research team, led by Dr. Joseph Wakshlag of Cornell University College of Veterinary Medicine with the help of colleagues at the University of Florida, did a metabolite screening with funding from ElleVet Sciences using ElleVet product, and determined that CBDA is both better absorbed and retained as compared to CBD, particularly when combined with a lecithin base as the delivery oil. CBDA is shown to be anti-inflammatory, and this superior absorption and retention offer great promise in veterinary use.
---
CBDa Products made by Planetarie, sold in The CBD Store Seattle WA 
---
Green Market Report
---
---
Japan
Health Europa
Cannabis has a long history in Japan, dating back to its pre-historical period. Fibre and seeds of hemp have been discovered in the remains of human habitats from the Jomon period (10,000 BC to 300 BC).
---
---
France
Reuters India
---
Packaging Gateway
---
Chicago Business Journal
Equilibria, founded last year by Coco Meers and Marcy Capron Vermillion, has grown an average of 20% month-over-month this year as more customers are requesting the startup's CBD products and its "dosage specialists" who provide 1-on-1 consultations to help users understand how much CBD to take and other personalized support, Meers said.
---
Idaho 
Brought to you by The CBD Store Seattle WA
Scott Salisbury Owner
---
---
---
Colorado
Michigan
Boulder Weekly
---
Iowa 
Kohl's Department Stores 
PRNewswire
---
Architectural Digest
---
happi.com
---
Brought to you by The CBD Store Seattle WA
Scott Salisbury Owner

253 221 9051 

info@CBDStore.co 
---
The CBD Store Seattle WA NEW brands 
---
Australia