📰🌿CBD Daily NEWS
Subscribe to posts
CBD + Turmeric 
---
FOX 31 Denver
A company named Phivida is launching its line of beverages called Oki in Safeway Stores. Oki beverages would become the first CBD-infused beverages sold by the store. Phivida says its drinks will be sold in more than 100 stores across Colorado. However, Safeway says that is all pending FDA approval.
---
New York-based fashion brand Alice + Olivia is taking another step further into the beauty and wellness industry in a new partnership with luxury cannabis brand Kush Queen. According to WWD, who first reported the news, the fashion brand's founder Stacey Bendet connected with Olivia Alexander, the woman behind Kush Queen, when researching the CBD market.
---
Triminator's CBD Box Drying System — which processes up to 1,587 pounds of hemp per day — utilizes roll-in carts within an environmentally controlled container. This system's sophisticated process control is suited for high-quality hemp flowers.
Study: Millions should stop taking aspirin for heart health
Some 29 million people 40 and older were taking an aspirin a day despite having no known heart disease in 2017, the latest data available, according to a new study from Harvard and Beth Israel Deaconess Medical Center. About 6.6 million of them were doing so on their own — a doctor never recommended it.
---
Connecticut
The Connecticut Farm Bureau Association has estimated that an acre of hemp could generate 500 to 1,500 pounds of dried flowers and pull in profits of $37,500 to $150,000.
---
House Judiciary Committee Chairman Jerry Nadler and Democratic presidential hopeful Sen. Kamala Harris are introducing legislation to decriminalize marijuana at the federal level and repair "the damage done by the war on drugs" as cannabis reform gains steam in Congress. The Marijuana Opportunity Reinvestment and Expungement Act, or the MORE Act, would remove marijuana from the Controlled Substances Act, decriminalizing the drug and allowing states to write their own policies. The legislation would require pot convictions to be expunged or resentenced.
It would also create federal protections, such as prohibiting federal agencies from denying benefits to people found using marijuana and preventing immigrants from being deported for a cannabis-related conviction. The bill establishes a 5% cannabis tax to set up grants for minorities and low-income communities.
---
---
Scott Salisbury 
Founder of LinkedIn Group CBD Health and Wellness
---
Arkansas Online
---
Monterey, CA, July 22, 2019 (GLOBE NEWSWIRE) -- via NEWMEDIAWIRE -- 
BonaVibe
, a health & wellness brand that creates products in mind for the active consumer, announced today that it has officially launched their vegan, algae-based omega-3s and full-spectrum CBD line. Both of the products come in tincture and capsule form or in a bundle pack.
---
---
Chemical & Engineering News
Terpenes, terpenoids, terps. Whatever you call them, these compounds in cannabis that give it distinctive aromas and flavors are popping up in consumer products everywhere. In US states where medical and recreational cannabis is legal, companies are spiking tinctures, vaping oils, lotions, foods, and beverages with terpenes, along with cannabinoids like tetrahydrocannabinol (THC) and cannabidiol (CBD). In other places, companies are marketing similar products minus the THC, with labels claiming "whole-plant" medicine or "full-spectrum" CBD.
Oregon 
Mail Tribune
Jackson County has the largest number of hemp growers in the state, as well, at 337. In total, 55,911 acres of hemp are planted in the state, with 1,712 registered growers.
---
North Dakota 
Agriculture Commissioner Doug Goehring says North Dakota has 64 licensed hemp growers, double the number in 2017, the first year hemp growing was permitted in the state.
---
---
Scott Salisbury 
Founder of LinkedIn Group CBD Health and Wellness
---
UK from across the pond
HELLO!
 readers… the soft drinks market just stepped up a gear. Brand Botanic Lab has launched the UK's first cannabidiol botanical tea drink called Dutch Courage. The drink features sour cheery, floral hibiscus – and that not so common ingredient, botanical hemp CBD extract. CBD is one of many 'cannabinoids' that make up the cannabis sativa plant, having received much attention for its 
potentially beneficial uses
. Before we all get too carried away, CBD isn't psychoactive so won't get you high. The people at Botanical Lab have taken the healthy bits of cannabis and put them in a drink.
---
Yahoo Finance
---
Nebraska
Florida
Effective July 1, hemp — a strain of the cannabis plant primarily grown and used for industrial purposes — is no longer illegal in Florida. Though hemp plants and flowers are virtually indistinguishable from illegal cannabis, hemp has very small concentrations of tetrahydrocannabinol, or THC, the psychoactive compound in marijuana.
UPI News
---
Switzerland 
Florida has already ordered 25,000 kits
NBC4 Washington
Commonly used drug field tests in the U.S. can't distinguish between marijuana and hemp products, which has landed some CBD users in legal trouble. A new Swiss test can solve this problem, News4 Investigative Team's Jodie Fleischer reports.
(Published 2 hours ago)
---
Lousiana
"It's going to wipe out about 95 to 98 percent of what's available in health food stores or wherever you may buy your CBD products," said Hitt.
Federal regulations prevent using CBD in food or beverages because it's illegal to put drugs in those products. Hitt says by eliminating the words dietary supplement it'll hurt his bottom line.

The removal of the phrase dietary supplement would then make it a food item, which is illegal under federal law.

---
DALLAS, July 18, 2019 (GLOBE NEWSWIRE) -- via OTC PR WIRE – Kali-Extracts (aka Kali, Inc.) (USOTC: KALY) ("KALY") announced today that the company is working with its partner Puration, Inc. (USOTC: PURA) ("PURA") on developing a CBD extraction for PURA's plans to introduce a CBD infused beer with an existing beer producer. KALY has a U.S. Patent for Cannabis Extraction and partners with PURA now on 10 mg and 25 mg CBD infused sports beverages. PURA is a leading CBD infused beverage company having produced over $1 million in CBD Beverages in the United States last year. PURA has targeted $4 million in sales for 2019. 
---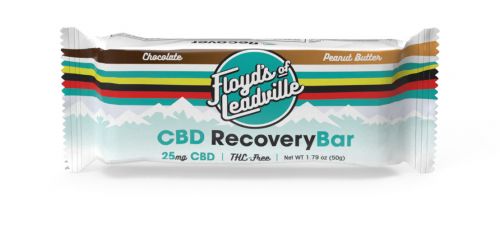 Bicycle Retailer
---
Scott Salisbury 
Founder of LinkedIn Group CBD Health and Wellness
Following the Company's September 4, 2018 announcement of plans to release a functional beverage infused with CBD, Koios has resumed development with test batch production set to begin tomorrow. The CBD cannabinoid will be added to Koios' "Fit Soda
TM
" line of functional beverages, as a method of enhancing the beverage's effects. The Company temporarily suspended its development of a CBD-enhanced functional beverage in Q4 of 2018, citing a management decision to focus on existing product lines and retailer relationships, as well as an uncertain landscape with respect to CBD's legality and its public perception. Koios will continue its working relationship with Colorado-based Keef Brands, who will supply crystalized water-soluble CBD for the proposed beverage.
---
Yahoo Finance
MORTON GROVE, Ill., June 20, 2019 (GLOBE NEWSWIRE) -- 
Lifeway Foods, Inc.
(Nasdaq:
LWAY
), the leading U.S. supplier of fermented dairy and vegan probiotic products, announced today it plans to enter the growing 10+ billion-dollar cannabis market through Plantiful + CBD, a cannabidiol (commonly known as CBD) infused version of Lifeway's probiotic plant-based beverage, once it is legalized at the federal level by the FDA. 
Plantiful + CBD
Lifeway is also planning to file a comment in support of the FDA crafting a science-based structure to support the sale of products containing CBD. The 
company urges interested parties to do the same
 in an effort to bring products to market that consumers are demanding.
---
Phytomatrix Natural Technologies Inc
GlobeNewswire

Hemp is from Canada
Cooming soon 
the US (FDA) Food and Drug Administration notification process for 16 Hemp for Life™ products. These products have been purposefully formulated to pair the many known benefits of hemp with other medicinal herbs.
Hemp for life uses certified organic Canadian grown Hemp seed oil and has spent significant R&D time and resources bringing the best products to market. Hemp for life targets and promotes strong immune system, neurological function, Cell and DNA functions and protection by helping regulate the homeostasis through bioavailability and targeting Omega 3,6 & 9 deficiencies. Medically researched and scientifically formulated, Hemp for life uses only the top available ingredients and Canadian grown and processed certified organic Industrial Hemp bringing to you the highest quality Natural Health Products on the market.
---
Ohio Says YES 
Dayton Daily News
88-3 in favor of legislation 
---
Forbes
American Hemp: Post Malone And Iconic Cannabis Brand Sherbinskis Unite For Hemp Pre-Roll Venture
---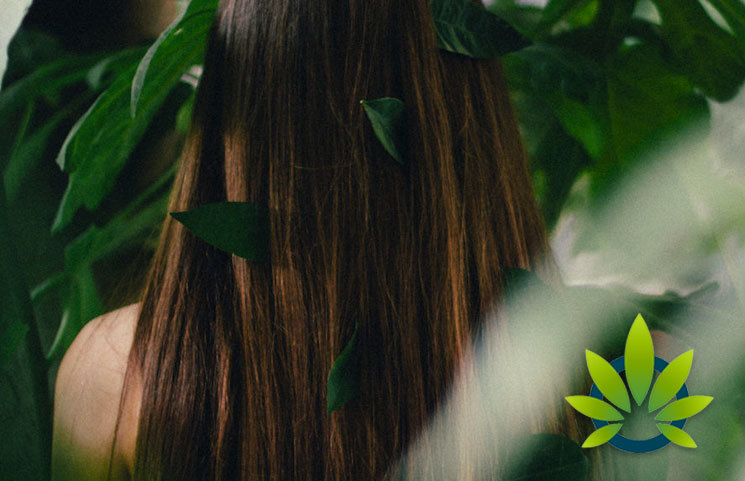 One of the factors that promote healthy hair growth is protein. CBD supposedly carries an in-depth amino acids profile, which serve as the building blocks for protein. This in turn is believed to target the root of one's hair problems, i.e. the hair follicles. Hair follicles allegedly benefit from CBD's protective aspects, not to mention its ability to ensure that one's scalp is moisturized, and proper circulation is established.
---
WOD Recovery RX introduces 1,000mg CBD Tinctures
Scott Salisbury 
Founder of LinkedIn Group CBD Health and Wellness
HYDRAZORB TM (NANO)4% ISOLATE
HydraZorb Water Soluble, Nano,  Broad Spectrum CBD Powder
The science is astounding.  Here are a few key points:
-10+ more potent than isolate (1 gram of HydraZorb technology = 10 grams of isolate)
Completely bypasses the liver and absorbed typically within 7 seconds into the bloodstream (never more than a couple of minutes)
-100% absorption vs 6% in typical dosing
-100% water soluble
-No taste or smell
-No "encapsulation"
-Integrates into amino acid chains in the body for complete absorption
-Utilizes a 5 part process including particle charging
-A multi-faceted, patented process
-NO ONE ELSE HAS THIS TECH
-VERY stable and extended shelf life
-2 droppers full are equivalent of 500mg bottle of CBD tincture from an efficacy perspective
-Superior to Folium and Kazmira head-to-head on COA, efficacy and bioavailability
-Could make 15 bottles of water with 1 gram
-No adhesion to production components (metal, plastic, etc) used in mass production
-THC free
Contact ​ 
 Shopping for CBD www.BuyCBD.co
Scott.Salisbury@CBDStore.co
253 221 9051
Founder (
The CBD Store and 
Hemp Extracts 
Green Globe Hemp)
 Founder of LinkedIn Group CBD Health and Wellness 1,800 plus members
Weedmaps News
Your Transdermal Cannabis Patch Can Make For Effective Medicine
https://buycbd.co/transdermal-cbd-patch/
However, it is far more difficult to conduct any kind of research on humans because of archaic 
federal laws — marijuana is still considered an illegal drug by the feds — and 
nearly insurmountable bureaucracy
, as the National Academies of Sciences, Engineering, and Medicine have chronicled. When it comes to anecdotal evidence of the efficacy of CBD patches, Jeremy Riggle, the chief operating scientist at 
Mary's Brands
, which includes 
Mary's Nutritionals
, 
Mary's Medicinals
 and 
Mary's Whole Pet
, points to his former mother-in-law. He said that several years ago she'd broken her ankle, and after trying everything to relieve the debilitating pain, she scheduled ankle-replacement surgery as a last resort. Before the surgery, however, Riggle persuaded her to try a  
Mary's Nutritionals Elite Transdermal Patch
.  The outcome: Her surgery was canceled.  "She couldn't have been more anti-cannabis before, but it's changed her life," Riggle said. "Now she's hiking and rafting and she can't stop talking about the patches. We've probably sold 1,000, thanks to her." 
---
FoodIngredientsFirst
Meatless CBD-infused burger: Partnership poised to capitalize on cannabidiol "differentiator" amid plant-based boom
A meatless hamburger infused with Cannabidiol (CBD) is around the corner as North American Cannabis Holdings (USMJ) and Kali-Extracts are poised to capitalize on the plant-based protein alternatives market in partnership with West Coast Venture Group, Corp (WCVC). The three companies are targeting the intersection of the US$16 billion CBD sector and the US$9.5 billion plant-based protein sector with the introduction of the hamburger this summer in the US.
---
WALNUT CREEK, CA / ACCESSWIRE / July 16, 2019 /
 Next-generation CBD consumer packaged goods company, CaniBrands has developed a full suite of experiences and product choices to support consumers in their day-to-day wellness goals. CaniBrands products are fast-acting and effective for specific outcomes such as energy, sleep, relaxation, full-body relief, and workout recovery improvement. CaniBrands is on the leading edge of wellness by offering CBD-infused nutraceutical products across the US via wholesale distribution and direct-to-consumer online shopping at 
www.canibrands.com
.
---
Wisbusiness.com
VerdaSure: Lowers risk for hemp farmers
Milwaukee, WI – Assurance Drug Testing Laboratories, LLC formally launched VerdaSure, an accurate and easy testing service for hemp farmers to monitor the tetrahydrocannabinol (THC) levels in their hemp crops. When growing hemp for valuable cannabidiol (CBD) extraction, farmers can track CBD and THC levels in their hemp crops over time, ideally using values together with other sources of data to make informed harvest decisions to reduce their risk.
---
The Other CBD: Christian Book Distributors Changes Name After Cannabis Confusion
Christian Book Distributor (CBD)

Christian Book Distributors' name is an unexpected casualty of your CBD obsession.
Luckily Ray Hendrickson, Christianbook's president and CEO, seems to have a pretty good sense of humor about the whole thing. "A person may call up and say, 'Hey, I'm looking for my order,'" He told 
The New York Times
. "It's like, 'What did you order? Oh, I ordered gummies. You don't have the right company.'"
---
GlobeNewswire
Dowling continued, "CV Sciences is the first hemp CBD company to achieve self-affirmed Generally Recognized as Safe (GRAS) status in accordance with stringent U.S. Food and Drug Administration safety guidelines.  Our relentless commitment to regulatory leadership as well as product safety, quality and efficacy through scientific evidence has established confidence and trust with retailers and consumers.  Expanding our GRAS raw material supply capability builds on our strong foundation to make PlusCBD™ Oil products available to more consumers around the globe."
Scott Salisbury 
Founder of LinkedIn Group CBD Health and Wellness
MIAMI, July 15, 2019 (GLOBE NEWSWIRE) -- Bhang Inc. 
("Bhang" 
or the
 "Company") (CSE: BHNG)
, a trusted cannabis house of brands with an extensive, award-winning portfolio of over 100 cannabis, hemp-derived cannabidiol (CBD) and terpene products, today announced a joint venture with 
Oceana Coffee
,  a leading organic coffee house specializing in single origin coffees from around the world. Under the terms of the agreement, Bhang, which owns 51% of the joint venture, will control the production of CBD coffee products produced under the new Bhang brand "Röst," as well as terpene coffee products branded "Cosmic Terp."
---
---
The CBD store already sells CBD Coffee by way of Jane West
---
Chapelboro.com
The last contract with a major grocery store dropped the store's offering price to $1.25 per pound at a time when the cost for the Thomases to produce their greenhouse tomatoes, with labor and fuel, was about $2 per pound. 
Over the past year, the Thomases have invested more than $250,000 in hemp farming, according to Luke Thomas, including $35,000 in grow lights, $85,000 in greenhouses and more than $10,000 in fans in one greenhouse alone. 
That investment doesn't include labor costs. Since April, the family and their five or six farmhands work seven days a week cultivating hemp. They have expanded production to seven greenhouses, one of which is about the length of a football field. This year, they are also planting 30 acres of the hemp in their fields. The size of the operation makes Gary Thomas Farms one of the larger hemp farms in the state.
---
Proactive Investors Australia
The founders of Hemple, Cade Turland and Georgia Branch, are determined to carve out their piece of the world's biggest CBD market, estimated to be worth around US$22 billion by 2020. 
Co-founder Georgia Branch, a Forbes 30 Under 30 list-maker, said: "There are over 5,600 CBD tincture brands in the USA and we're breaking away from the commoditized products which dominate the market. 
"Each of our products will have a specific functional benefit – from stress management to sleep." 
Turland continues: "We're one of few companies in the US using nano-technology to improve the absorption rate of cannabinoids, which increases the absorption rate to over 90%.
---
East Oregonian
The number of licensed hemp farmers in Washington has more than doubled since May, according to the state Department of Agriculture. As of Tuesday, the department had issued licenses to 87 growers, compared with 35 in late May. The state has issued another 18 licenses to processors. Many farmers have combination licenses to grow and process hemp. The department is reviewing about 30 more applications and expects to eventually issue approximately 150 hemp-related licenses this year, spokesman Chris McGann said. This year, farmers have registered to plant 6,700 acres, not counting greenhouses. Several large Eastern Washington farms have obtained hemp licenses.
---
Yahoo Finance
Beyoncé's husband Jay-Z entered the cannabis industry this week, announcing he'd be joining the California brand Caliva as chief brand strategist.
"Jay-Z entering the cannabis space reaffirms that effective brands will drive the future of the cannabis industry. We applaud his efforts to be a part of the solution in righting the disproportionate impact that the war on drugs has had on minority communities. Jay personifies the perfect mix of celebrity, entrepreneur and true brand," said Kraig Fox, CEO of High Times, which first reported the news. 
---
CNN
A CBD company now owns a big chunk of Jones Soda
San Francisco (CNN Business)It's common these days to hear about a food or beverage company investing in cannabis. It's more unusual for a cannabis company to, say, snap up a soda brand. In recent months, an emerging cannabis firm has quickly acquired a significant position in Jones Soda (JSDA) with an eye on bringing the wild child of soft drinks into CBD beverages.
Late Thursday, Heavenly Rx, a hemp portfolio company of cannabis investment firm SOL Global Investments (
SOLCF
), invested $9 million to buy 15 million shares of Jones Soda, bringing its ownership stake in the Seattle soda company to 25%. The infusion is a welcome sum for Jones, which has been accumulating losses.
---
Arizona Daily Star
---
Scott Salisbury 
Founder of LinkedIn Group CBD Health and Wellness
The Federal Food. Drug and Cosmetic Act (FDCA)
The Prescription Drug Marketing Act (PDMA)
FDA Title 21: Food and Drugs which covers cGMP (Good Manufacturing Practices) for drug companies 
Pharmaceutical Research and Manufacturers of America (phRMA)
The Cosmetic, Toiletry, and Fragrance Association (CTFA)
The California Safe Cosmetics Act of 2005.
All VAWD established by (National Association of Boards of Pharmacy) 
In conclusion: Dermesse guarantees that their products are safe for use by any consumer, physician, or physician's staff personnel 
---
The UK

Northern Monk
, the Leeds-based brewery, have joined heads with the independent brewhouse to create a new IPA. The new beer contains water-soluble cannabidiol, a prevalent ingredient in the Cannabis plant, thought to be of great therapeutic value.
---
Kansas
"CBD isolate or CBD containing no other controlled substance is what was carved out as legal."
Sen. Mary Ware, who owns two CBD American Shaman stores in Wichita, says she understood the law to legalize full-spectrum products. A revisor and a Department of Agriculture attorney both assured her that was the case, she said, and she has requested clarification from Attorney General Derek Schmidt's Office.
---
Vermont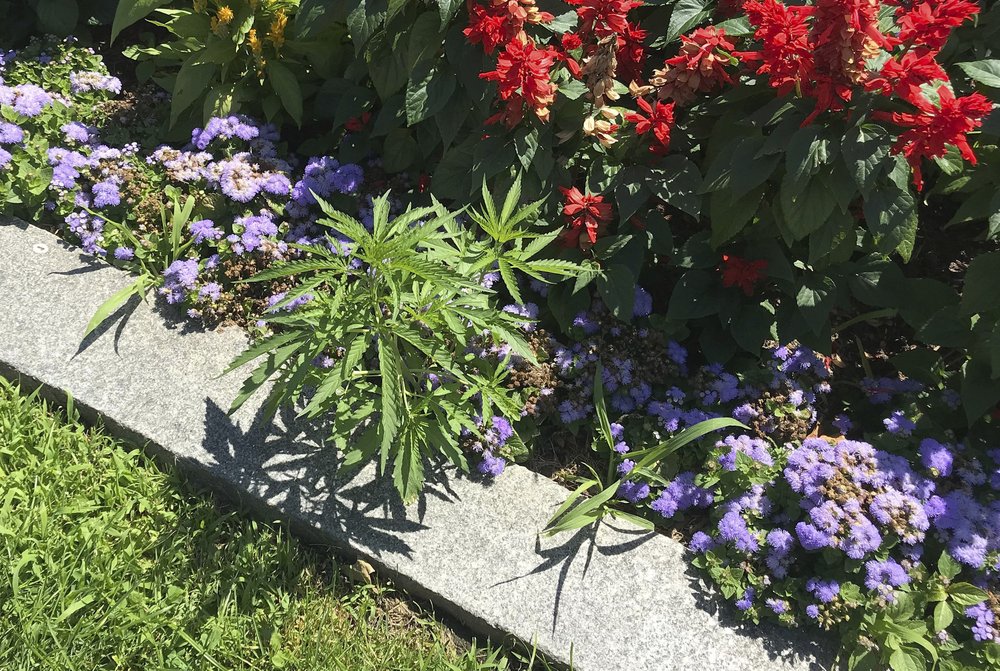 MONTPELIER, Vt. (AP) — Almost three dozen cannabis plants have been found growing in the flower beds in front of the Vermont Statehouse, police said Friday.
---
Florida
Now, busting drivers for possession of marijuana leaf or oil is a Herculean task, putting the prospect of any marijuana arrests at all in doubt for the foreseeable future. And all of this is thanks to Florida recent sea change decision to legalize pot's 
goody-two-shoes of a sibling: hemp.
---
Michagin
Yahoo Finance
Team Member 
---
---
The Bud Rubber is a game changer 
---
Michigan
Scott Salisbury 
Founder of LinkedIn Group CBD Health and Wellness
---