CBD News
Subscribe to posts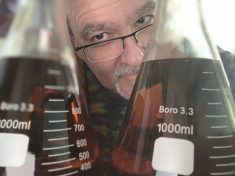 PRUnderground
Cannabinoids and terpenes work together in mysterious ways, according to Mike Robinson, the Founder of the Global Cannabinoid Research Center (GCRC), and a pioneer in Compassion Cannabis care.
---
---
---
On July 1 CBD-based sports supplements company Champions + Legends launched with the announcement of the brand's first set of athlete partners. Joining the company were two-time Super Bowl champion James Harrison of the Pittsburgh Steelers and Thor "the Mountain" Björnsson, winner of several Strongest Man competitions, world deadlift record-holder, and actor in the hit series "Game of Thrones."
---
Kentucky 
Spectrum News
---
Texas
Texas
News-Medical.Net
ZOSI Analytical, LLC, a hemp analytical testing laboratory in Central Texas, has announced it has received its Drug Enforcement Agency (DEA) registration to handle Schedule 1 substances. This is the first of its type issued in the State of Texas and was issued in support of Federal and State guidelines regarding oversight of third-party testing laboratories.
---
Brought to you by The CBD Store Seattle WA
Scott Salisbury Owner
New York
Research Israel
---
Brought to you by The CBD Store Seattle WA
Scott Salisbury Owner
LoudCloudHealth
For example, one of the best terpenes benefits is that some are especially prone to binding with pain receptors and make us feel relaxed. After all, the feeling of pain is nothing more than a signal sent to our brain. Even though the signal is there to tell us something is wrong, which is a very desirable trait, sometimes we don't need such unpleasant reminders. This can easily be achieved by using a pinene terpene, among 
others
, so people suffering from arthritis or other chronic pain can unwind.
---
Texas
CBS Dallas / Fort Worth
| | | |
| --- | --- | --- |
| FBI Authorization Form | PDF | All Consumable Hemp Product license applicants will be required to undergo an FBI fingerprint criminal history check.  |
Hemp Industry Daily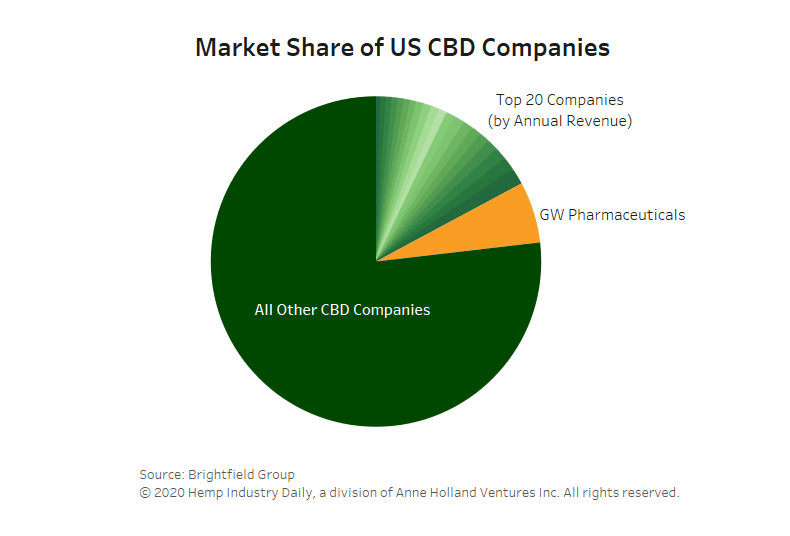 ---
Federal
A new 
Congressional Research Service
 report says a "decline in U.S. demand for Mexican marijuana" is partly "due to legalized cannabis or medical cannabis in several U.S. states and Canada, reducing its value as part of Mexican trafficking organizations' portfolio."
---

---
CBD Today
Dutch Passion, the famous seed company from the Netherlands, is pioneering yet again with the introduction of CBG-seeds with high levels of cannabigerol (CBG) and low levels of tetrahydrocannabinol (THC). CBG is believed to have similar qualities to cannabidiol (CBD), of which more medical uses and health benefits are still being discovered. This new innovation will increase availability as the certainty that the THC-level is below the legal 0.2% allows cultivation without a permit in many countries. The current uses and benefits of CBD are impressive, giving the CBG-seeds a promising medical potential.  
---
Organic Oral Care
Peak City CBD
PH Secrets 
Brought to you by The CBD Store Seattle WA
Scott Salisbury Owner
Mississippi 
The new Mississippi law legalized the cultivation of hemp and allowed Agriculture and Commerce Commissioner Andy Gipson to create a state plan for hemp farming. But state lawmakers didn't appropriate money for a state hemp program, so Gipson said he asked the USDA to issue the licenses for Mississippi hemp growers.
---
China 
Tatler Hong Kong
Currently, there is a wide range of CBD products available from brands such as 
Felix & Co
, 
Cubed CBD
, 
Life CBD
, 
Heavens Please
 and 
Gentle Bro
; you can find them in the form of oils, capsules, serums, tinctures, patches, creams and even beers and coffees. Below, we speak with Kristen Vang of Found to learn more about the new Sheung Wan retail concept.
---
Hemp legalization has solidified that products containing cannabidiol (CBD) aren't going away. Last February, Stephen Hahn, Commissioner of the Food and Drug Administration (FDA), acknowledged that it was "a fool's game" to attempt to pull hemp-derived CBD products off the market. 
---
NASA Technology finds its way into CBD 
EIN News
---
Herb Tech has created an emulsion technology that can change its orientation from oil to water. In science, this is known as a "phase change".  Emulsions look like creams, but they are much more complex.  They have stabilized oil and water molecules attached to certain binders.
---
EIN News
Foodgod and CanaFarma will work together to create a line of high-quality hemp oil-infused snacks and desserts that meet the highest standards of excellence. CanaFarma's science-based approach to designing and formulating its products will be partnered with Foodgod's unique knowledge of the food industry to deliver premium products under the Foodgod brand in which consumers can have great confidence.
---
Brought to you by The CBD Store Seattle WA
Scott Salisbury Owner
---
Triangle Business Journal
Kadenwood, a CBD company based in California, has struck a deal to put one of its product lines on the shelves of more than 1,000 Food Lions. 
---
FDA
PRNewswire
New indications
 refer to 
new
 applications of existing prevention, diagnosis or treatment of a disease. It is a positive report provided by credible professionals through established testing techniques. The next step is usually clinical trials before official approval by the country's regulatory association.
---
Brought to you by The CBD Store Seattle WA
Scott Salisbury Owner
Research
Isreal is ground zero
Tyler Koslow is an Associate Editor at Weedmaps with experience in the cannabis and tech space. When he's not pounding away at his laptop keyboard, you can find him stuck in a three-hour synth loop, playing with his chubby Garfield-esque cat, or taking in the sights on a nice hike.
Weedmaps News
Cannabidiolic Acid (CBDA)
---
To obtain higher yields of CBG, breeders are experimenting with genetic manipulation and cross-breeding of plants. For example, 
Subcool Seeds
 is crossing strains to produce higher CBG contents. Scientists can also extract higher levels of CBG from budding plants by pinpointing the optimum extraction time, about six weeks into an eight week flowering cycle. A medicinal strain called 
Bediol
 is produced in this fashion by the Dutch company Bedrocan BV Medicinal
Medterra
The North-American cannabis company Medterra has entered into a partnership with the Latin-American company Megalabs. With this agreement, Medterra plans to enter the cannabis markets in three countries: Argentina, Brazil and Mexico. Megalabs will have exclusive rights to sell Medterra's products in the aforementioned countries. Canopy Growth previously failed to
Federal 
---
State of Washington
Ziese Farms of Washington State to attend the White House
Wyoming 
Since issuing its first hemp license to Cody producer Dale Tenhulzen, CEO and president of Mother Hemp Farms, in early March, WDA has since signed off on another 24 licenses statewide, for a total of 11 for producers, 12 for producer/processors and two for processing plants as of July 3 and a total of 926.924 acres across the state.
---
👎👎
Texas
---
Brought to you by The CBD Store Seattle WA
Scott Salisbury Owner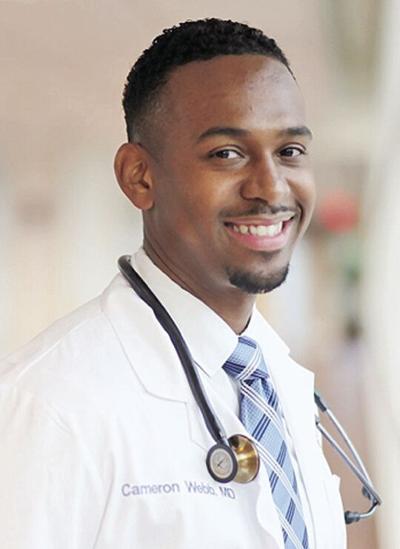 Altavista Journal
Webb is also a supporter of the decriminalization and regulation of marijuana, which would also provide a boost to the hemp industry, which many farmers in Pittsylvania County have considered in the wake of low market prices for tobacco.
---
Education
Forbes
---
Federal 
The 
House Rules Committee
 cleared the way for an amendment protecting all state, territory and tribal marijuana laws from federal interference to be considered on the floor this week. The panel also blocked separate measures that would have stripped funds from certain legal cannabis states.
The 
Senate's new package of coronavirus relief legislation
 does not contain any marijuana banking provisions, whereas the most recent House COVID bill included language to let banks service the cannabis industry. It remains to be seen if any senators will push amendments on the issue or if it can be advanced by bicameral negotiators later in the process.
Congressional Cannabis Caucus Co-chair Rep. Barbara Lee (D-CA)
 joined former top Obama administration officials and other establishment figures in voting to defeat an effort to put marijuana legalization in the 2020 Democratic platform.
A poll found that 
68% of New Jersey likely voters
 support a marijuana legalization referendum that's on the November ballot. They also back cannabis delivery services, social consumption lounges and expunging past convictions.
---
👎Texas
KENS5.com

SAN ANTONIO — The smoking of legal cannabis in Texas may go on. But as of this Sunday, stores that sell hemp flowers can only sell consumable versions of the plant. 

By state regulations, consuming does not include smoking. "I think we're going to lose some sales," Alex Reyes said. Reyes is a manager for Mary Jane's CBD Dispensary-Smoke & Vape Shop. He said 30% of their business comes from the sales of smokable cannabis. The business owner added to the store's tobacco supply to stave off an expected dropoff in sales elsewhere once the new hemp laws take effect. 

---

Research 
Business Wire
---
University of Utah
Ninety years ago, hemp researchers at Utah State University grew cannabis for rope and had no way to test the THC content in crops other than smoking it and monitoring the effects. Research halted in 1970 when then-President Richard Nixon signed the Controlled Substances Act. Now that it's legal to grow once more USU researchers are back at it — only this time, they're using technology and testing to determine the optimal ways to grow the plant for high yield and cannabinoid content, and what that means for Utah growers.
---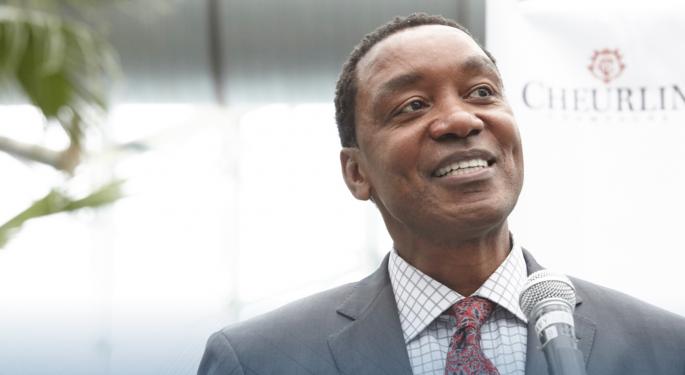 Benzinga
Isiah Thomas-led One World Pharma Looks To Hemp As Viable Alternative To Plastic
One World Pharma Inc. OWCP 5.77%, which recently launched the sale of its hemp seeds in Colombia, opted to collaborate with a subsidiary of Isiah International Inc. to develop and commercialize renewable hemp-based alternatives to plastics. The partnerhsip is the latest indication of synergy between the Las Vegas pharmaceutical company and Isiah Thomas, the renowned NBA Hall of Famer who was recently chosen by One World to be CEO. Thomas founded his eponymous firm in 1994. Besides investing in the cannabis space, Thomas has proven successful in other niches, including spirits — as the owner of Cheurlin Champagnes — and sports as co-founder of the Raptors.
---
Brought to you by The CBD Store Seattle WA
Scott Salisbury Owner
---
PRNewswire
---
---
Research 
Investing News Network
(the "Company" or "Lexaria"), a global innovator in drug delivery platforms, announced that it has received ethics board approval by a European university research hospital to conduct an exploratory clinical study (the "Study") using cannabidiol ("CBD") formulated together with its patented DehydraTECH™ technology to assess blood pressure reduction potential in volunteers with pre- or mild hypertension. This is a new study that Lexaria has not previously disclosed, designed to be of interest to potential future pharmaceutical partners
---
Research
Research
NEW Brand 
PRNewswire
---
CSNews Online
---
Cannabis Business Times
---
Brought to you by The CBD Store Seattle WA
Scott Salisbury Owner
Delta 8 
What is Delta 8 THC? 

Well, it's similar to Delta 9 THC, but an altered form of it. 

Delta 8 THC is an isomer of CBD and another cannabinoid found in hemp and hemp extracts. Despite similar forms and names, Delta 8 THC and Delta 9 THC are distinctly different compounds with distinctly different characteristics. While Delta 8 THC was made fully federally legal by the H.R. 2: The Agricultural Improvement Act of 2018, Delta 9 THC was limited to a maximum content of 0.3%. Which is one of the reasons Delta 8 has become a fast favorite. Here are some common questions about Delta 8 THC, including how to take it and where to buy it:
---
Brought to you by The CBD Store Seattle WA
Scott Salisbury Owner
---
White House
"For some reason, the use rate among this age bracket is going down," said Dale Quigley, deputy coordinator for the National Marijuana Initiative, a project of the High Intensity Drug Trafficking Area (HIDTA) program. "We're not 100 percent sure why it's going down. It's a good thing that it's going down, but we don't understand why."
---
Lancaster Farming
Hemp flower bans are emerging in a number of states, including many of the new hemp farming states coming online like Georgia, Texas and Louisiana. Now, Iowa has joined the ranks of states that have banned smokable hemp for the same reason as other state governments: It is perceived as essentially legalizing marijuana. Georgia law enforcement made news in the fall when they stopped citing citizens for small amounts of smokable cannabis.
---
---
GlobeNewswire
ZION, IL, July 27, 2020 (GLOBE NEWSWIRE) -- 
Lifted Made
, a wholly owned subsidiary of publicly traded 
Acquired Sales Corp.
 (OTC Pink: 
AQSP
), is excited to announce its launch of the world's first hemp-derived delta-8-THC nano-particle drops under Lifted Made's flagship brand Urb Finest Flowers (Instagram @LiftedMade).
---
Shepherd Express
Shelby Ellison, a UW-Madison Department of Horticulture assistant faculty associate, is part of a multidisciplinary team of scientists and extension agents working on hemp research and education at UW-Madison. She further breaks down the definition of terpenes. 
"Terpenes are part of a biosynthetic pathway that occurs in almost all plants. They're a volatile molecule that produces scents and essential oils," she explains. "They are very fragrant. Different terpenes  have different scents. Along with the cannabinoids, which are in the cannabis such as CBD, the plants also have terpenes and other components that someone might want to purchase a product based on."
Caryophyllene: The spicy, woodsy scent of this terpene is believed to help calm anxiety and contain anti-inflammatory properties. Caryophyllene is found in such strains as the sativa dominant super silver haze; and the Indica-leaning strains skywalker and rock star.
Humulene: This terpene is also found in hops, basil and cloves. It's believed to have anti-inflammatory and antibacterial properties. Humulene can be found the hybrid strain liberty haze; the Indica-dominant hybrid girl scout cookies (now commonly referred to as GSC); and the sativa sour diesel strain.
Limonene: This terpene has a tarty, citrus aroma believed to elevate moods and relieve stress. It's found in the sativa strain sour diesel; Indica strain super lemon; and hybrid strains  OG kush and trainwreck.

---
---
---
---
---
---
---
---