Last week, almost out of nowhere, the CEO of Whole Foods Market indicated he's keeping a close eye on cannabis regulation—and suggested cannabis products could one day show up on the grocery chain's shelves.
---
Green Globe Hemp Pre-rolls 
---
Jamaica Gleaner
Zimmer & Co acquires CanEx Jamaica | News
State of Washington 
Inslee even recently admitted during an 
interview on BuzzFeed's AM2DM show
 that he legally grows cannabis. "Well, I may not smoke it, but I do grow it legally and we've got the best weed in America from the state of Washington," the Governor repeated.
---
Connecticut
urlburt said CFBA believes hemp is a lifeline for the agricultural economy, providing a much-needed cash crop to a market that is strapped for cash and markets.He said research shows that an acre of hemp could generate the following yields: 500 to 1500 pounds of dried flowers; prices between $30 and $100 per pound; estimated revenues between $37,500 and $150,000 per acre.
The company invested about a million dollars and spent about three years on research and development for 
Uleva
 — conducting a series of focus groups, tweaking formulations and creating a marketing plan. 
---
North Dakota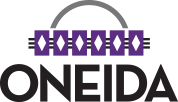 2,097 entities applied for an application, compared to 347 licenses issued last year.
---
South Dakota
The Lakota Country Times
Tribal headquarters are based out of the Red Cloud building in the town of Pine Ridge which is located on the southern border of the reservation. Governed by a constitution and bylaws that was established on January 15, 1936 the OST Council is comprised of 20 representatives. Representation varies by the 13 districts based on population. 
PINE RIDGE – Tribal-nations, farmers, healthcare advocates and lawmakers in South Dakota have voiced their desire to see industrial hemp legalized in the State. While Republican Gov. Kristi Noem has asked the legislature to table a decision on the matter, the Oglala Sioux Tribe is prepared to move forward with plans to unveil its own plan to produce hemp on its lands.
---
Kentucky
WKYT
Not exactly CBD related, but. . .
Looking for a Colorado source of viable seed for seed oil and seed meal production. Asking for a friend.