Hemp Harvest on the back of a 1914 $10.00 bill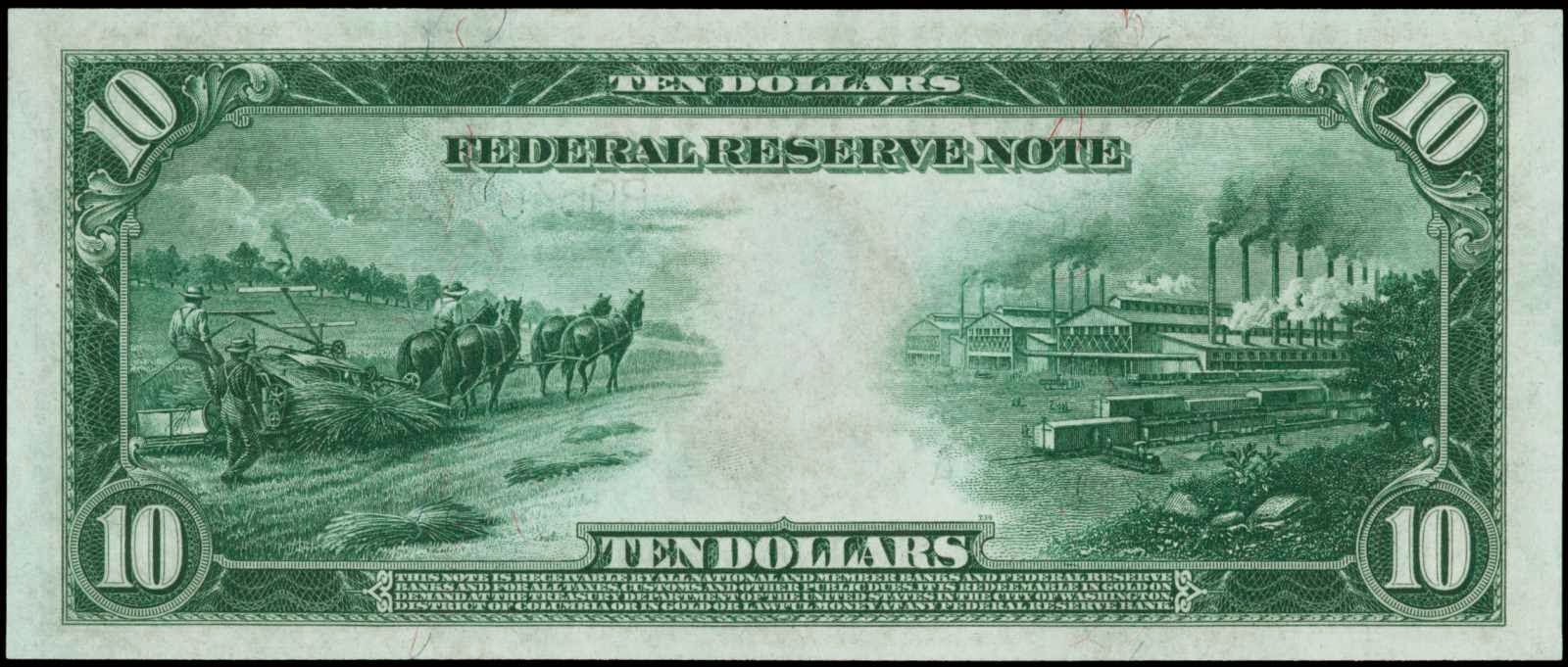 Lebanon Democrat
Eric Walker, an assistant professor with the University of Tennessee Institute of Agriculture, detailed hemp's cultural and economic history in the United States. He pointed out an image of a hemp harvest can be found on the back of the 1914 U.S. $10, bill which itself was printed on 100 percent hemp paper.
---
The 2018 Farm Bill HOUSE OF REPRESENTATIVES
The farm bill does not change how the FDA sees CBD. Just sayn
---
Dickinson County News
• Cancer — if the illness or its treatment produces one or more of the following: severe or chronic pain, nausea or severe vomiting, cachexia or severe wasting.
• Seizures 
• Crohn's disease   
• Untreatable pain — any pain whose cause cannot be removed and, according to generally accepted medical practice, the full range of pain management modalities appropriate for the patient has been used without adequate result or with intolerable side effects. 
• Multiple Sclerosis with severe and persistent muscle spasms
• AIDS or HIV (as defined in Iowa Code, section 141A.1)
• Amyotrophic lateral sclerosis (ALS) 
• Parkinson's disease 
Georgia
Cultivation, manufacture, and distribution of medical marijuana products will likely be considered by the Georgia General Assembly during its 2019 legislative session, which begins next month.
In the cultivation of hemp for medical purposes, the female flowers are sought after because they produce significantly higher quantities of cannabinoids than male flowers.
Bloomberg
Hemp Companies Poised to List in U.S. as Farm Bill Goes to Vote
"We feel that with the farm bill passing, it opens up the pathway to a formal listing on a U.S. exchange like Nasdaq," said Smoke Wallin, president of distribution, sales, and marketing at the Agoura Hills, California-based Vertical. The company cultivates and sells cannabis products in four U.S. states.
Elixinol Welcomes US Launch of Indulgent Hemp-Based Natural Skin Care
---
News Editor, LIVEKINDLY | New York City | Contactable via: kat@livekindly.co
---