The CBD Store's 1st sign Dec 20, 2013 
The Farm Bill was signed by President Trump Dec 20, 2018. 
The 5 year anniversary of The CBD Store. Our shopping cart is
www.buycbd.co 
Department of Agriculture. Office of Public Affairs.
if they are manufactured in a way that is consistent with the notices and they meet the listed specifications. Some of the intended uses for these ingredients include adding them as source of protein, carbohydrates, oil, and other nutrients to beverages
Just as important for the FDA and our commitment to protect and promote the public health is what the law didn't change:

Congress explicitly preserved the agency's current authority to regulate products containing cannabis or cannabis-derived compounds under the Federal Food, Drug, and Cosmetic Act (FD&C Act) and section 351 of the Public Health Service Act. In doing so, Congress recognized the agency's important public health role with respect to all the products it regulates. This allows the FDA to continue enforcing the law to protect patients and the public while also providing potential regulatory pathways for products containing cannabis and cannabis-derived compounds.
Missouri
He said his operation has about 7,000 acres set aside in Callaway and Audrain counties and could expand into the Bootheel in the near future. He said Missouri at one time was the second-leading hemp-producing state due in part to soil conditions.
Indiana
Once those regulations are signed off by state lawmakers and Governor Holcomb, it would still need approval from the U.S.D.A., which means it may not be until 2020 until industrial hemp is grown as a cash crop in Indiana.
---
France
The EU's largest hemp producer is also fertile ground for hemp expansion. According to the European Industrial Hemp Association, France grew nearly half of the 2016 hemp crop for all EU member nations, which collectively reported nearly 250 million pounds of hemp from more than 70,000 acres that year. France's hemp cultivars are geared toward fiber production, even as smokable CBD varieties are selling in tobacco shops and cafes. There's no market data for smokable hemp in France or neighboring Switzerland, where hemp smoking is also growing in popularity, but the trend presents an opportunity for producers with high-quality flower varieties.
---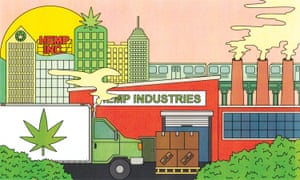 China holds more than half of the world's more than 600 hemp-related patents.
In China, hemp has been used to make fabric and rope for more than 3,000 years. A Chinese eunuch named Cai Lun, who is credited with inventing paper during the early Christian era, used hemp as one of his source materials. 
China's Yunnan province, 10,000 farmers grow it.
Transport Topics Online
At the time of his termination, Horn and his wife, who had driven as a team for 10 years, were earning about $200,000 annually together, according to court documents. Horn has attempted to get several jobs since his firing but has been denied due to his failed drug tests, Benjamin said.
---
Seeking Alpha
No Patients Have Developed Grades 3-4 Acute GVHD While Receiving CBD Treatment
GVHD is a life-threatening complication commonly occurring after bone marrow transplant procedures. GVHD occurs when the transplanted donor cells attack the patient's organs, including the skin, GI tract, liver, lungs, and eyes. GVHD is associated with acute and chronic illness, infections, disability, reduced quality of life, and death. There are currently no FDA approved therapies for either the prevention or treatment of acute GVHD.
---
Kentucky 
More than 70 Kentucky processors are turning the plant into products. 
But the state's agriculture department received more than 1,000 applications from farmers and processors looking to participate in the 2019 hemp program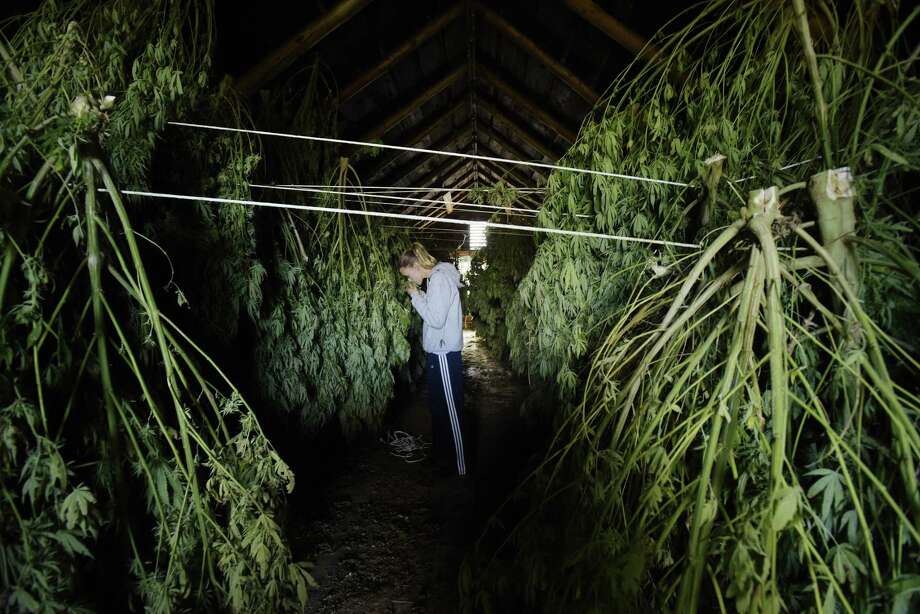 Some farmers, especially young ones, are interested in growing hemp and medical marijuana. Bonnie Burr, assistant director at the Extension System at the UConn College of Agriculture, said 400 students signed up for UConn's first cultivation of marijuana class this fall.
---
12/21/18
Turn on the machines, we have some Hemp to process. Each bag weighs app
500lbs. Jason Master gave me permission to post his marshmallows. All that is needed now are
Hershey bars and an open fire and one has smores. Or I suppose
Extraction could take place allowing Jason to make his brand of CBD Products.
Vertically integrated means Seed to shelf. Jason Master is Seed to Shelf.