CBD News
Subscribe to posts
Elixinol US - 
the company is moving to Colorado, which will double their capacity for processing and manufacturing specifically increasing their bottling capacity to 24,000 per day. The company currently offers capsules, tinctures, liposome, topical products as well as a whole host of other products in development. The company also signed a joint venture with Kersey AG to give them access to 700 acres of farmland as well as 173 acres of high CBD almost immediately. Plus, the company has claimed to be breeding higher CBD hemp plants
---
Texas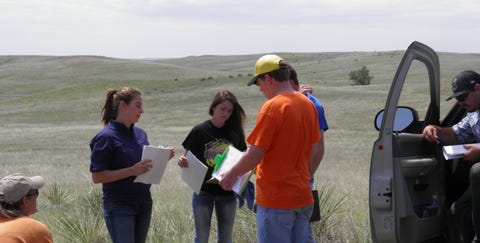 Popular Mechanics
Kentucky
Quartz
The 2018 Farm Bill could make hemp the next tobacco
In 1970, the Controlled Substances Act lumped hemp along with marijuana as a Schedule I substance, with "no currently accepted medical use and a high potential for abuse." The crop was illegal for anyone without a permit to grow until the 2014 Farm Bill opened up industrial hemp cultivation to state-controlled pilot programs. Since then, the land area of planted hemp has more than doubled every year, according to data from the US Department of Agriculture.
---
Jackson Sun
---
Mississippi
WTOK
Your CBD Store opens in Meridian
---
State of Washington
The News Tribune
---
Utah
2018 Cannabis Business Awards
---
Minnesota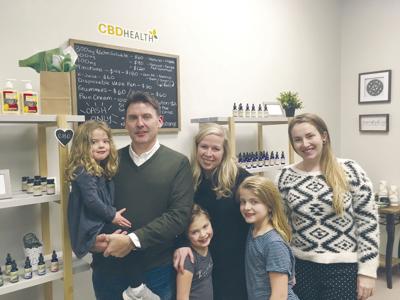 ECM Publishers
CBD Health opened in November at 1565 Cliff Road in Eagan. It's one of the first stores dedicated to cannabidiol in Minnesota along with those in St. Cloud and Maplewood. It sells items such as hemp oil, gummies, vape pens, tinctures, animal products and beauty supplies.
"It's a prohibited substance. There's no scientific evidence for use in horses," she said.
Milwaukee Journal Sentinel
The launch includes a celebration from 4:30 to 6 p.m. that day hosted by The Great Dane Pub & Brewing Co., and its CBD partner, Madison-based GreenRX, at the The Great Dane Pub, 123 E. Doty St., in Madison.
GlobeNewswire
The company is now able to purchase the leaves and flowers from partner hemp farmers, in turn preparing them for extraction by mechanically removing stems, leaves, and other excess materials.
Montana HQ is Canada 
Benzinga
Montana-Based Grower And Processor Vitality Quickly Gathering Hemp Market Share
One such company is Vitality Natural Health (Vitality), reportedly the single-largest hemp operation in North America. With over 20,000 acres of hemp growing, Vitality on daily average produces 150 tons of hemp biomass and can produce about 10,000 kilograms of CBD isolate. About 7,500 kilos per day? YAP! 
The CBD Store selling Elixinol Online since Feb of 2014 proud to be a part of their success
Nasdaq
Elixinol distributes hemp-derived CBD products in 40 countries including North and South America, throughout Europe, Asia, and the Pacific Region under its own label and bulk CBD and wholesale CBD. Elixinol's parent company EXL
---
Times Union
The New York State Department of Agriculture and Markets announced this week it's reopening the application period for farmers, businesses and universities to grow or process hemp through the state's pilot program. But this year, the state added a separate new category for the application that specifically permits processing hemp into cannabidiol — also known as CBD — oil, which has similar painkilling qualities as marijuana, but without psychotropic effects.
---
North Carolina
BlueRidgeNow.com
---
Florida
Tampa Bay Times
---
South Carolina
"It was really the opioid crisis that kind of pushed us down this path to look at CBD," Dr. Taylor says. "Initially all patients come back and tell us they sleep so much better."
---
News Editor, LIVEKINDLY | New York City | Contactable via: kat@livekindly.co
---
New York
Weed News
The application and additional information, including the Department's CBD Research Partner Agreement can be found on the Department's website at 
https://www.agriculture.ny.gov/PI/PIHome.html
.  
The open solicitation ends December 28, 2018.  
---
Wisconsin 
Applications and other information about the industrial hemp program are available at 
http://datcp.wi.gov
, search for "industrial hemp" or use the link on the homepage.
---
That 70 mg per day sets the ceiling specifically for PlusCBD Oil Gold Formula (the subject of the toxicological investigation) as to the uppermost intake level considered to be safe for humans at this time.
---
Market Exclusive
In fact, the Company has reportedly already received requests from surrounding farms to process over 100,000 acres of land once the machine is online in November.
---
PRNewswire
The patent provides intellectual property protection for Scientus' decarboxylation method for extraction and activation of Active Pharmaceutical Ingredient ("API") from natural cannabis plant materials.
---
A spokesperson for the West Virginia Department of Agriculture says there's been a 300 percent increase in hemp farming applications for the 2019 growing season.
---
Weed News
Pyxus International, Inc. (NYSE: 
PYX
)
Pyxus International, Inc. (NYSE: 
PYX
), a global value-added agricultural company, today announced that its joint venture, Criticality, an integrated North Carolina-based industrial hemp company operating under North Carolina's industrial hemp pilot program, has launched "Korent," its new line of cannabidiol (CBD) oil products.
 The CBD Store sells Phyto Animal Health
Phyto Animal Health
 has signed an agreement with distribution company Mr. Checkout to sell its line of cannabidiol (CBD) hemp oil pet products to members of the Independent Pet Retailer Association (IPRA).
Wisconsin
Green Bay Press Gazette
Humor, hemp help grow Potty Mouth Sisters' business
Having been raised in the Catholic faith and gone to Catholic school, they borrowed from the past and decided on an eye-catching graphic that features the two of them clad in nun habits.   Although they considered that this might be offensive, they have found it to be the opposite.
Indiana
Kokomo Perspective
Minnesota 
St. Paul Pioneer Press
Wisconsin
APPLETON - Memorial Florists & Greenhouses is turning over one of its vast greenhouses to hemp.
In Nevada, CROP Infrastructure Corp. (OTC: 
CRXPF
) (CSE: 
CROP
) has secured a 500,000 pound annual supply agreement (1.5 million pounds over 3 years) with a commercial extraction technology company, that will also be developing and providing extraction equipment fo the CROP Nevada extraction facility.
Canada. Imagine 3,000 Kilograms per day. 
Investing News Network
The Transaction will bring together strategically aligned U.S. and Canadian assets to create one of the first fully integrated CBD companies: one of the largest hemp cultivation and CBD extraction operations in 
North America
, which is anticipated to be producing 3,000 kilograms per day of CBD isolate by mid-2019 
Vitality is currently harvesting the plant on 20,000 acres of property – 19,000 on 33 farms in Montana and 1,000 acres at a farm in Alberta.
GlobeNewswire
Minesota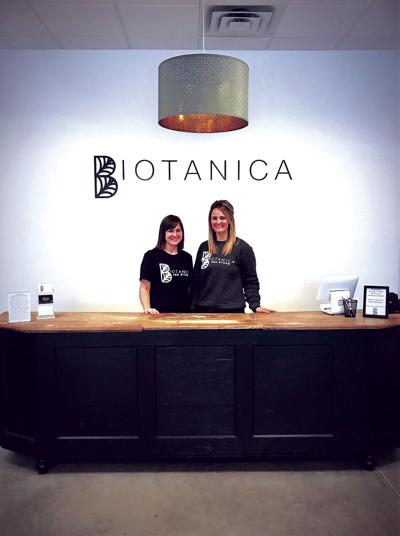 ECM Publishers
BevNET.com
New Age Beverages Eyes Global CBD Beverage Market with Morinda Merger
The $85 million deal, intended to help New Age build upon its existing portfolio of better-for-you functional beverages, is comprised of $75 million in cash and $10 million in restricted stock. It is expected to close on December 21 and will create a $300 million global company with operations in more than 60 countries.
prepare (food) according to the requirements of Jewish law.
Iowa
Leafly
Patients Line Up for Dispensary Openings in Iowa
Dispensaries opened in Council Bluffs, Davenport, Sioux City, Windsor Heights, and Waterloo. MedPharm is manufacturing all of the state's legal cannabis products, which include capsules, tinctures, and creams. No cannabis flower, concentrates, or edibles are legally available.
American Veterinarian
---
41 Action News Kansas City
Arnold said about 20 acres can produce more than $800,000 in revenue. 
---
Virginia
North Carolina
WRAL.com
Hemp is harvested for three purposes: stalk, leaves, and flower
---
Vermont 
CBD drive-thru opens in Vermont
Ceres Natural Remedies and Southern Vermont Wellness CEO Shayne Lynn says the company wanted to make the experience "more convenient" for customers who have mobility issues.
---
Iowa