CBD News
Subscribe to posts
31,000 Views is quite possibly the #1 all-time CBD image ever viewed on LinkedIn 
---
GlobeNewswire
Cannabis Beverages Coming Soon! Which of These 4 Brands Will Be on Store Shelves First?
Co-Founder & Director of Brand at Herbert Experience
Canopy Rivers subscribed for C$1,500,000 of preferred shares in Herbert and received incremental warrants entitling the Company to increase its economic interest in Herbert under certain circumstances, as well as other governance-related rights.
TORONTO, Jan. 22, 2019 (GLOBE NEWSWIRE) -- Canopy Rivers Inc. (the "
Company
" or "
Canopy Rivers
") (TSXV:RIV) is pleased to announce it has completed an equity investment in 10663522 Canada Inc., or "Herbert" ("
Herbert
"), a unique brand platform that focuses on the adult-use cannabis beverage and edibles market. Canopy Rivers subscribed for C$1,500,000 of preferred shares in Herbert and received incremental warrants entitling the Company to increase its economic interest in Herbert under certain circumstances, as well as other governance-related rights.
---
---
Nasdaq
Corporate Headquarters Vancouver, BC, Canada
Address:
Suite 501-543 Granville Street
Vancouver BC V6C 1X8
Sate of Main
This video gives viewers both a birds-eye and close-up view of the nearly 60,000 hemp plants harvested from nearly 40 acres of land in Hersey, ME.
---
---
Parsons Sun
The pilot research program is 100 percent fee-funded. Application fees are $200. Licenses for growing, distributing and processing range from $1,000 to $6,000 annually. There are other fees associated with hemp production as well, such as a $45-per-hour sampling fee, a $250 One of the biggest concerns for growers is the potential of their crop to turn "hot," or for the THC levels to be above the allowable levels when tested, resulting in the crop has to be destroyed. Griffin said in North Carolina, they report about 10 percent of crops go hot.
---
Nevada
Home Page
During the last two years, Frey said brokers have approached his company to enter into about 50 or 60 deals but only two have come through.

Buyers, he said, often promise great prices only to inexplicably back out of a deal, making it difficult for Western States Hemp to sell its product. 
It's an issue unique to selling hemp, said Frey, who also grows alfalfa, corn, and triticale.
Even before the Farm Bill, interest in hemp had skyrocketed in recent years. Between 2016 and 2018, the numbers of growers registered with the 
Nevada Department of Agriculture rose from 13 to 116. In 2017, Nevada hemp was grown over 17,170 square-feet in indoor facilities. By the end 
of 2018, that number had grown by 1,272 percent. The same is true for the amount of hemp irrigated outside. In 2017, hemp was grown on just 
490 acres. In 2018, the number was 1,880 acres.
---
---
---
Seattle 
Green Globe Inc parent company to The CBD Store 
www.buycbd.co
in talks with Cosmetics company (consulting work) 
in talks with company who makes beer to supply water soluble CBD to infuse beer

---
Minnesota

Pauls Valley Daily Democrat
In 2018, there were 28 licensed growers, 445 acres planted and 80,000 square feet of indoor growing area, according to the Consumer Protection Services Division of ODAFF. 
(Courtesy of Oklahoma Department of Agriculture, Food and Forestry)
---
The company issued a press release on December 13, 2018, stating it intended to aggressively pursue hemp and CBD opportunities in the United States, but until Texas legalizes hemp there can be no immediate plans in place to do so. I did get the impression any prep work that could be done prior to legalization has already been done and the conversion of the massive 5.7 million square foot facility could be complete within 6-8 months.
What is Village Farms' projected cost per gram for cannabis? 
The company anticipates its cost per gram to quickly fall below $1.
---
Youngevity (
YGYI
) announced today that the company has reached a deal to acquire 
Khrysos Global
 as well as 
INX Labs
 and its testing facilities. The company has created Khrysos Industries, Inc. which will be a wholly owned subsidiary of Youngevity. This turn-key acquisition will allow Youngevity to participate in an already thriving hemp processing sector with existing clients and potential new clients as the sector grows. The $16 million deal is comprised of $14 million in stock with the balance in cash paid out over the next year. Also, included in the deal are warrants allowing the seller to purchase an additional 3,000,000 shares at a price of $10 per share.
https://youngevity.com/management 💚Scott's take. If I were a hemp farmer I would give 
Sandy Horwitz, VP of Distribution/Logistics a call! 
---
Sicily Italy
PRNewswire
The Precision® KPD Series is a scalable solution for industrial and agri-processing demands ranging from 2,200 lbs (1,000 kilograms) of cannabis or hemp input material per day to more than 100,000+ lbs per day.
Research over the past decade or so has successfully been showing the great potential of cannabis and, more specifically, the practice of using cannabinoids in cannabis – THC and CBD – to shrink and inhibit the growth of tumors.
---
Seattle 
P&T Community
SEATTLE, Feb. 13, 2019 (GLOBE NEWSWIRE) -- via NEWMEDIAWIRE -- CFN Media Group ("CFN Media"), the leading agency and financial media network dedicated to the North American cannabis industry, announces publication of an article covering ICC's continued strategic plan in Europe. On Feb. 1st,
 International Cannabis Corp.
 (CSE: WRLD, OTC: WLDCF) announced an agreement to purchase 155 metric tonnes of already-processed industrial hemp from 
Eviana Health Corporation
, along with a definitive agreement to acquire 100 per-cent of Future Hemp Corp, which holds an exclusive supply agreement for the delivery of 400 metric tonnes of certified organic hemp from a licensed 
Croatian producer, further bolstering its European supply chain.
---
Florida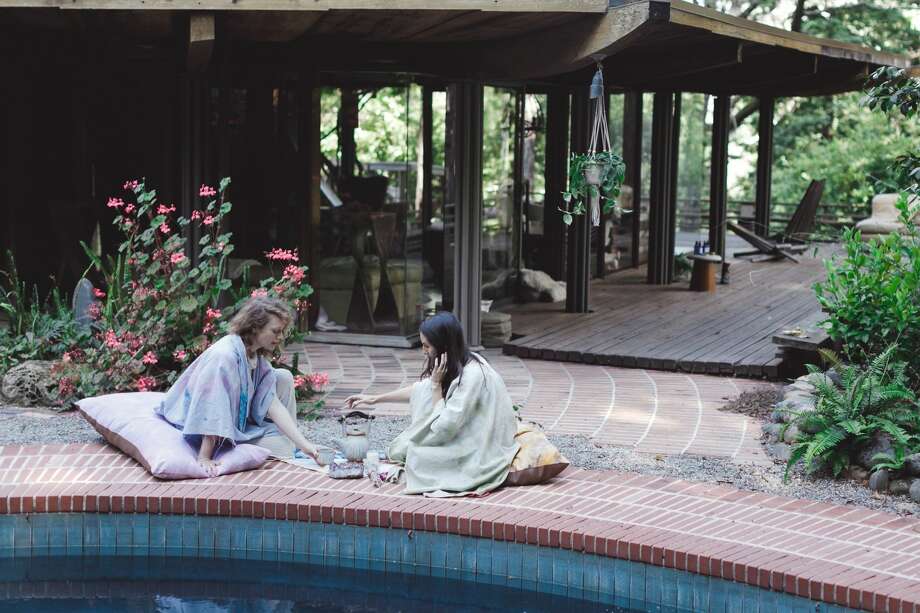 Danbury News Times
---
GlobeNewswire
Biome Grow announces Memorandum of Understanding to purchase up to 20000 kg per year of hemp-grown CBD extract from industrial hemp grower CBD Acres
CBD Acres is founded by Canadian hemp farming pioneer, Mark Gobuty, who is also the founder of the Peace Naturals Project, Canada's first 
Marijuana for Medical Purposes Regulations 
licensed cannabis grower.  CBD Acres is currently working with 4,500 acres of hemp farmland in Canada, including 1,000 acres of organic grow, which it expects to produce volumes that are equivalent to a 180 million square foot indoor cannabis production facility under the Canadian 
Cannabis Act
.
Canna Candys' new licensed manufacturing facility in California will be operational in Q1 2019 producing hard candies and soft gummies.
In addition to Canna Candys, Weekend Unlimited will be a 5-percent equity partner of High Desert Group, Inc. (HDG), the largest THC oil extractor in Adelanto California.
Weekend Unlimited's edible THC and CBD production will come from California's HDG facility
The company will be focused on its channel build with a national distribution rollout focus for CBD edibles line throughout the USA, and THC edibles line in California, Washington and Nevada.
2019 same channel revenue forecast of approximately USD$ 2 million.*
31 flavors, single wrap candy and single wrap lollipop.
New facility will accelerate production of new gummies, beverage and other edibles.
Distribution in 380 retail stores Southern California to be expanded in Q1.
CBD only distribution deals being negotiated in New York, Florida, New Jersey, North Carolina, Texas and California

---
Seeking Alpha
United Cannabis (
OTCQB:CNAB
) has 
established 
a joint venture (JV), Magnolia Botanicals LLC, with South Carolina-based Blue Water Green Bridge, LLC to establish an industrial hemp processing plant in the state. 3 companies one brand. 
news9.com KWTV
Hempyre Genetics's Project Hemp for Victory team is working with Native Health Matters to identify the best strains to rejuvenate our earth, something that is desperately needed after decades of wear and tear by other crops.
Akron Beacon Journal
Miller said the state legislature needs to differentiate between marijuana-derived CBD — which contains THC — and hemp-derived CBD, which does not. Scott's take. Don't forget about CBD from Sugar Cane and hops too. CBD From Hops  
https://buycbd.co/product/1000mg-humulus-oil-rsho-k/
Feb 13, 2019 
---
Paid Advertisement White River Hemp Farm in Colorado. Date 02/13/19. What this means to you the buyer there is no brokerage fee. Call the owner of the farm direct. $5,500.00 and $5,000. Please know this, After this post, I will be moving this info into the remainder of my network. Scott Salisbury. White River Hemp is Happy to be producing hemp products. "We strive to use probiotic methods to produce hemp products for our community. Our farm grows 80 acres of hemp, sells clones, connects farms with contractors and buyers, sells hemp extracts, and consults all things hemp.


Jeremiah writes... 
With a retired extension office agent from our county with 32 years experience and a young couple with cannabis experience and the drive to plant the first 10,000 plants by hand, you can feel comfortable in moving forward in doing business with our team.
Jeremiah continues...
White River Farm... has 5kg of Distillate from our farm "on the ground" as of Feb 13, 2019, more available if needed.
This batch is 3 kilos of the 99.8% total cannabinoids and 2 kilos of the 96.9% total cannabinoids. Higher in CBG and CBC. Call me direct... 970-779-1561 $5,500 for singles or take the lot for $5,000.00 each. #nobrokerinvolved#callownerdirect #scottsalisburynetwork
---
CBD + CBD-V + CBG + THC-V + Terpenes, Monoterpenes, Sesquiterpenes + Tuermeic... oh my! 

🌿 Terpenes:
About your terpene profile Terpenes are aromatic molecules found in plant
resins.
They are not only responsible for the many unique smells of Cannabis, but they accentuate the holistic effect of
cannabinoids
as well. Terpene profiles can be utilized to quantify strong flavor, identify different strains and achieve therapeutic benefits. Green Leaf Lab's terpene analysis quantifies the 36 most common terpenes found in Cannabis sativa.


🌿Monoterpenes: 
All of the monoterpenes are very similar in chemical structure, containing 10 carbons and 6 hydrogens.
Although
they are similar, the varying arrangements produce distinct aromas. Changes such as oxidation and
rearrangement
produce monoterpenoids which will have a different chemical formula. Monoterpenes are more volatile than sesquiterpenes; the aromas tend to be stronger and they are more prone to being lost by heating and oxidation. Myrcene and Limonene are examples of an acyclic and cyclic monoterpene, respectively. They both share a basic structure containing a backbone of 10 carbon atoms,
however
, arranged uniquely. 
🌿Sesquiterpenes: 
The sesquiterpenes are a more complex class of terpenes. They are also generally
aromatic
but are also heavier and less volatile. Thus, they often remain after some of the more volatile monoterpenes have broken down under heat or oxidation. 
---
---
Ministry of Hemp
Ananda Hemp Bliss Oil can enhance any sexual experience in anyone, whether you're with a lover or just enjoying yourself. CBD, working in concert with Bliss Oil's other natural ingredients, increases blood flow and reduces pain.
---
West Virginia 
Doug Flight watches a camera crew shoot his first hemp product ad. 
Credit Glynis Board | Ohio Valley Resource
Scott's take... Doug will soon be selling Hemp Flower Grown in Oregon. How do I know? I know!
---
Virginia
Rutland Herald
Last week in the House, Rep. Sam Young, D-Orleans-Caledonia, submitted H.196, which proposes allowing existing medical marijuana dispensaries to pay a
$75,000 fee to sell cannabis to the general public at the beginning of next year.
---
"Here in Oregon, we have quite a head start to take advantage of this, stemming from the 2014 Farm Bill Pilot Project," Merkley said. "We have 568 registered farmers in our state; we have 71 registered hemp handlers ... who are in the business of removing the CBD oil from the hemp."
---
Associated Press
China led all countries with nearly $1.2 billion 1. Yunnan.
United States ($1.0 billion) 1.Montana
Europe ($980 million) 1. France
South and Central America ($220 million) unknown
---
South Dakota
KEVN Black Hills Fox
The House voted 65-2 Monday to send the bill to the Senate. House Majority Leader Lee Qualm says it's time to move forward with hemp.
Michelson said he is closing this week on a nearly half-million-dollar property in Charlotte with five acres of land and two large greenhouses where he plans to set up a professional nursery producing 200,000 hemp clones a year. Michelson, who has raised money from friends and family for the initial purchase, said he's in talks to bring in a total of $2.8 million in venture capital from an investor out of state. He plans to set up a processing facility on the property.
The FDA has only approved one 
CBD-based prescription medication
for humans, which is used to treat rare forms of epilepsy. FDA spokesperson Lindsay Haake told NBC News BETTER that "the FDA has placed no restrictions on extra-label use of 
Epidiolex
(cannabidiol) in animals. Veterinarians must follow the principles discussed in the Animal Medicinal Drug Use Clarification Act (AMDUCA), as well as any state and federal regulations for the handling of the drug."
---
North Carolina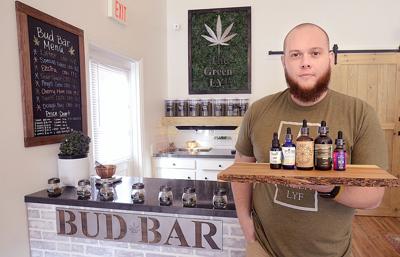 Hickory Daily Record
---
---
Impartial Reporter
---
NewYork
NY1
DOH inspectors started cracking down on businesses last month. The Fat Cat Kitchen was one of 5 that were hit with an embargo. A health inspector recently placed the restaurant's CBD goods in a plastic bag and told the owner to stop selling them.
CBD RICE CRISPY FRUITY PEBBLES TREAT Infused with 15 mg Pure CBD. Who has ideas for a name for this baby!??
---
Health Department Embargoes CBD Products at City's Restaurants and Bars
💲💲💲💲Request 
LinkedIn...Hi Scott, I have a makeup company and my next step is to incorporate CBD into my formulas, and I'd like to educate myself of the industry in this group. Do you personally have any suggestions to who I should connect with regarding the next steps?
💲🌿Requests... 
Cosmetics & Beauty reached out in LinkedIn. They are looking for assistance in building a CBD Brand. 
Contact Scott Salisbury scott.salisbury@CBDStore.co 
---
💲💲💲💲Request 
Looking for CBD gummies 13 to 15 cents a piece 30 ct in a white label 500 mg ttl 
10k order Amazon in Ukraine
Contact Scott Salisbury scott.salisbury@CBDStore.co 
---
Montana
Ian Foley, the department's hemp program coordinator, said the pilot program started with 14 growers and 525 acres cultivated. Last year, it had grown to 58 growers and nearly 22,000 acres, mostly in northeastern Montana and the Golden Triangle. This year, 70 growers have already applied.
---
Montana
Great Falls Tribune
Paul Leach of Venture Property Leasing LLC is applying for a special-use permit from the Cascade County Zoning Board of Adjustment to operate a value-added agricultural commodity processing facility that would process CBD oil from hemp.
---
Kentucky
Hemp fields in the U.S. state of Kentucky could nearly triple this year as state agriculture officials say they have approved applications to grow up to 42,000 acres of the crop in 2019, up from 16,000 acres last year. Farmers do not always take full advantage of their hemp farming allotments, however. For example, last year only about 6,700 acres of the 16,000 approved went under hemp.
---
Kindly 
Scott Salisbury 
Scott.Salisbury@CBDStore.co  253 221 9051
Founder (🎪The CBD Store and 🎪Hemp Extracts) 
Founder LinkedIn Group CBD Health and Wellness
👩‍⚕️Cannabidiol is the epitome of Polypharmacy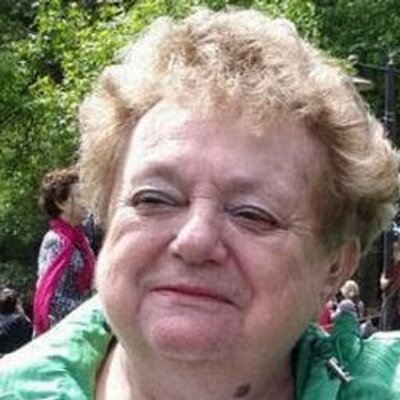 F
eb 10, 1956 my mom decided it was time for me to hit the world. Thanks Mom! 
All that I am and continue to be is because of a girl. It all started with mom and continues with my wife.
---
New York Times story from 1927
"A widow and her four children have been driven insane by eating the Marihuana plant, according to doctors, who say that there is no hope of saving the children's lives and that the mother will be insane for the rest of her life,"
---
🚨🚨🚨🚨🚨🚨🚨North Carolina
The North Carolina Department of Agriculture and Consumer Services (NCDA&CS) is sending out letters the week of February 11, 2019, to manufacturers and retailers who sell products containing CBD oil, detailing what is legal to sell in North Carolina. 
Said Joe Reardon, NCDA&CS assistant commissioner of consumer protection: 
"Under federal Food and Drug Administration laws, CBD is considered a drug. North Carolina state laws mirror federal laws. 
This means that CBD cannot legally be added to any human food or animal feed that is for sale."
The CBD Store 
www.buycbd.co 
What is 
CBD Isolate
? 
CBD isolate
 is a pure, crystalline powder that contains 99% pure 
CBD
. 
CBD isolate
 contains only 
CBD
. All the plant matter contained in the hemp plant, including oils, waxes, chlorophyll, and more are removed, offering a finished product that's 
CBD
 and nothing more
Medterra's Med99+ is the industry's highest form of CBD isolate. Our isolate is extracted and manufactured within 48 hours of harvest to ensure the freshest and most stable CBD isolate. NON-GMO | MADE IN USA | TASTELESS | ODORLESS | NO PESTICIDES | LABORATORY TESTED
2 grams = 2,000 Milligrams (dosage of 10mg per day = 200 day supply)
5 grams = 5,000 Milligrams (dosage of 10mg per day = 500 day supply)
10 grams = 10,000 Milligrams (dosage of 10mg per day = 1,000 day supply
50 grams = 50,000 Milligrams (dosage of 10mg per day = 5,000 day supply
100 grams= 100,000 Milligrams (dosage of 10mg per day = 10,00 day supply
---
This video shows the scare tactics used to pass the marijuana tax act of 1937, "effectively making marijuana illegal". Also it shows the ignorance of Harry J. Anslinger when presented with scientific evidence disproving all reasoning for the prohibition of cannabis!
The Start of jail time.
Recap:
a man by the name of Harry Aslinger became the director of the newly established department in the treasure of the U.S. – the Federal Bureau of Narcotics. Aslinger teamed up with William Randolf Hearst (a newspaper company owner) and some big-time pharmaceutical companies and together, they launched an anti-marijuana campaign in order to profit off of manufactured medicine and deport thousands of Mexicans. Marijuana was not made illegal because of its negative health impacts. It was these men who manipulated the public into believing the herb was deadly, and their impacts are still felt even today.
---
Savannah Morning News
Studies indicate that CBD does, however, act on several other types of receptors. These include the serotonin 5-HT1A receptor, which can help regulate sleep, mood, anxiety and pain. CBD may also indirectly alter the body's own cannabinoid receptor activity.
---
Allodynia

 (Ancient Greek άλλος állos "other" and οδύνη odúnē "pain") refers to central pain sensitization (increased response of neurons) following normally non-painful, often repetitive, stimulation. 

Allodynia

 can lead to the triggering of a pain response from stimuli which do not normally provoke pain.

---
HOI ABC
"After insurance for a year of treatment, between the shots, the therapy, the office visits… was almost $3,000. If I have to choose $3,000 in a year or $300, because a bottle tends to last me about six months, I'm going to choose the cheaper option that honestly helps me more," said Hopkins.
---
West Virginia 
Herald-Mail Media
Industrial hemp processing facility proposed in downtown Martinsburg
Extraction and distillation of herbs and botanicals from hemp to produce cannabidiol or what is known as CBD.


---
Nothing in the new language (Section 297D) shall "affect or modify" the existing regulatory powers of the US Food and Drug Administration or other agencies with regard to the enforcement of the US Food, Drugs, and Cosmetics Act or the Public Health Service Act. The FDA has previously 
acknowledged
 that it will "take action when we see the illegal marketing of CBD-containing products with unproven medical claims. We're especially concerned when these products are marketed for serious or life-threatening diseases, where the illegal promotion of an unproven compound could discourage a patient from seeking other therapies that have proven benefits."
---
WHAT DOES THE FARM BILL DO? ANALYSIS BY U.S. HEMP ROUNDTABLE
GENERAL COUNSEL JONATHAN MILLER
Section 297D(c)(p. 434): Nothing in the new law affects the FDA's authority under the Food, Drug, and Cosmetic Act or the Public Health Service Act.

Section 12619 (p. 540): Hemp is removed from the definition of "marihuana," and THC found in hemp is excluded from the definition of a controlled substance.

Section 297A (p. 429) Defines hemp as all parts of the plant less than 0.3% THC, including "derivatives," "extracts" and "cannabinoids" and permits hemp production in all states and territories.

p. 739: "While states and Indian tribes may limit the production and sale of hemp and hemp products within their borders, the Managers, in Section 10122, agreed to not allow such states and Indian tribes to limit the transportation or shipment of hemp or hemp products through the state or Indian territory."
---
2018 Hemp Crop Report – 78,176 acres grown
2017 Hemp Crop Report – 25,713 acres grown
2016 Hemp Crop Report – 9,770 acres grown
---
Tennessee
1. Who can grow industrial hemp, where can it be grown and is there a size or zone requirement?
Anybody can apply to grow industrial hemp except one who has been convicted of a felony for a controlled substance in the past 10 years.  Anyone who has been issued a hemp license can grow on the approved growing areas indicated on their application. Licensed industrial hemp can be grown anywhere, indoor or outdoor. The research pilot program allows for any size growing area, from large acre lots to small garden sizes. There are no 
Where do I find seeds or seedlings?
| | | | | |
| --- | --- | --- | --- | --- |
| Company | Contact | Variety | Additional Cultivar Info | |
| Ryan Rush | Ryan Rush 865-210-5440 | Multiple high CBD varieties | | |
| Tennessee Grown LLC. | Will Tarleton will@tngrown.com | | Starts | |
| Frog Brigade Farm | Jason Chambers 931-575-0230 frogfarmacy@gmail.com | Stable, High-CBD clones: $5-6/ea potted in 3" soil | BoAx, Otto II, Special Sauce, Cherry X, CBDawg, Frosted Lime, Siskiou Gold. *Other strains expected | |
| Kirkpatrick Farm | Joe Kirkpatrick 615-498-7295 | Broker for several varieties, mostly license free, $4/clone | High CBD mildew resistant variety for oil, denser/high terpene varieties for smokable product | |
| Ever Veg | Matt Fili 516-458-6222 | Otto Sweetened 4-7/clone, quantity dependent | http://everveg.com Seeking investment for tissue culture operation matt@everveg.com | |
| East TN Hemp Company | DW Cooper 423-268-1084 | sweetened, stout, lifter, canaboost, T1, cherry | | |
| PWP Growers | Steven Pile 931-445-5906 | several varieties | | |
| Indoor Growers World | Mark or Matt (615) 729-0015 | Cherry Wine, Franklin, Sweeten, T1, others | Mark@IndoorGrowersWorld.com | |
| | | | | |
Montana
The Department may recognize other standards that certify hemp seed varieties as being true to varietal traits and less than 0.3% THC on a dry weight basis. 
The following is an example of costly claims: In 2008, Airborne Health, Inc., of Bonita Springs, Florida agreed to pay up to $30 million to settle a private class-action lawsuit, Federal Trade Commission charges, and court judgment involving 32 states. This was because the firm did not have adequate evidence to support advertising claims for its dietary supplements called "Airborne." From the $7 million states' settlement, Montana received approximately $150,000. One of the products exhibited in the State of Montana's complaint against the firm was a label for Airborne lemon-lime dietary supplement. A portion of that label reads: "The original immune-boosting tablet that helps your body fight germs.†" … "† These statements have not been evaluated by the Food and Drug Administration. This product is not intended to diagnose, treat, cure or prevent any disease." This case shows that manufacturers should be careful when making claims. 
The companies listed below have distributed certified hemp seed in Montana.  This listing does not constitute or imply an endorsement or recommendation.
Parkland Industrial Hemp Growers: https://www.pihg.net/
Schiavi Seeds: http://www.schiaviseeds.com/
Hemp Genetics International: http://www.hempgenetics.com/
Northeast Heritage Limited: http://northeastheritage.com/
Idaho
Lewiston Morning Tribune
BOISE — A bill legalizing the cultivation, sale and processing of industrial hemp in Idaho was introduced by the House Agricultural Affairs Committee on a voice vote Friday.
Kansas
Tulsa World
Drivers in hemp case now out of jail — but still charged — after talks with Osage County prosecutors
---
Description
Hemp is a valuable oilseed crop grown for its grain. It is historically dioecious (separate male & female plants). Hemp varieties have exhibited considerable differences in height, maturity and seed size. Hemp grain varieties bred specifically for a higher harvest index (more and larger seeds on shorter plants) in Western Canada include Picolo, Katani, Grandi, CFX-2, CFX-1, CRS-1. Maturity ranges from 100 to about 115 days. A hemp bushel weighs 44 lbs, or approximately 260gm /.5L.
Field Selection
Hemp grows best on clean, fertile, medium textured soil, on cereal or pulse crop stubble that is free of herbicide residues. Organic hemp crops are best preceded by perennial alfalfa breaking or a GM plow down (i.e. SSNS-1 fababeans).
Seeding
Seed hemp shallow, but into moisture(0.5 ~ 1.0+ inches), ideally after the soil temperature has reached 8 ~ 10C+. Hemp is quite frost tolerant. Average seeding dates for hemp vary from late
May to mid-June. Expect germination 2 to 4 days and emergence within 4 to 7 days. Reduce airflow on air distribution systems to prevent seed damage. Seeding rates are 25 to 30lbs / acre, and expect approximately $50 to $60 / acre seed cost. Government regulations require use of pedigreed seed.

Fertilizer
Hemp responds very favorably to adequate fertility but is very sensitive to higher rates of any nutrient placed close to or with the seed. Conventional producers should fertilize with rates similar to canola, but with at least 10 - 20% more N. Organic producers are recommended to precede a hemp crop with a perennial alfalfa breaking or annual legume green manure plow down. Hemp yields are usually about 60% of dryland canola, conventional crops averaging 20 to 30+ bu/acre, yields are considerably higher for irrigated crops (+50% up to 3000lbs) and more variable in organic crops.
Weed, Disease & Pest Management
Weeds are best controlled through proper field selection, a pre-seeding burn-off, adequate rates of fertility, and selecting the proper hemp variety based on height. Hemp has few disease and pest problems. Hemp has limited susceptibility to sclerotinia / botrytis in wetter years. Note registered herbicides are limited, as only Assure II has been registered for grain production in Western Canada, and other pesticides trials are ongoing thru the Minor Use program.
Harvest, Drying & Storage
Most producers prefer to straight combine hemp while it is still "green/immature" to minimize stem fiber wrapping. Depending on variety and combine, thresh from 11% to 17% moisture (dry is 10% - stores best at 8%). Minor fiber wrapping may occur depending on hemp variety and field conditions with 15-20 year old combines i.e. JD 9600's / CIH 2188's, and very little or none with the newest, i.e. CIH 8 series / JD S series. Dry or aerate hemp grain immediately off the combine to 8%, heated air works well. "Turn" and or aerate hemp grain at change of seasons (spring / summer) to reduce moisture migration / spoilage. Move and unload hemp at reduced auger speeds using large diameter augers or belt conveyors. Cut or "haybine" remaining stubble within a few days and bale at 12% moisture, or alternately incorporate with heavy duty disc to clean up field for next year's crop.
Licensing & THC Sampling
Each year producers are required to apply for a cultivation license with Health Canada. One license will cover all cultivation sites and activities. A criminal record check must accompany your application. Applications will be now be accepted electronically via email. Growers will be required to identify their hemp fields within 14 days of seeding by submitting a map and GPS coordinates
to Health Canada. THC testing for commercial production for most hemp varieties has been eliminated provided the variety is on a list of approved cultivars. THC testing is still required if growing pedigreed seed. The expiry date of a license has been extended until March of the following year to allow for the sale of products grown in the previous year.
Please contact the Industrial Hemp Section for a copy of the Application for an Industrial Hemp License and any additional information on the Industrial Hemp Program.

hemp@hc-sc.gc.ca
Industrial Hemp Section
Authorizations Division
161 Goldenrod Drwy
AL 0300B
Ottawa ON K1A 0K9
Green Growth Brands Taps Tilray and Authentic Brands for Greg Norman Branded CBD Products
COLUMBUS, OH, Feb. 7, 2019 /PRNewswire/ – GGB Beauty LLC, a subsidiary of 
Green Growth Brands Inc.
 (CSE: GGB) (OTCQB: GGBXF) (GGB or the Company) announces it has executed a licensing agreement (the Agreement) as of February 6, 2019with Authentic Brands Group (ABG) and the Greg Norman brand. The Agreement is to develop a line of cannabidiol (CBD) infused personal care products designed for active adult men and women. As part of this arrangement, the Company will be working with 
Tilray Inc.
 (NASDAQ: TLRY) (Tilray) as the preferred supplier of the CBD ingredients to be used in these products.
---
---
According to Gavigan, Prima plans to work with the FDA to have CBD products labeled as a nutritional supplement.
Christopher Gavigan helped build the $1 billion baby and beauty firm, the Honest Company, alongside actress Jessica Alba, by focusing on health products and consumer trust. Now, he wants to apply the same formula to the emerging market for hemp products.
---
The State of MAIN
A spokeswoman for Gov. Janet Mills says she is working on an emergency bill to allow all CBD products to be sold in Maine.
---
1: Grow the plants for fiber. Farmers are paid on tonnage.
2: Grow Hemp Seed to used as a food grain.
3: Growing hemp plants for oil
.
"So there you're probably looking at somewhere between $10,000 to $15,000 of per acre return," says Mark. 
---
🚨🚨🚨🚨🚨Ohio
---
Montana 
Helena Independent Record
One of the bills would authorize a tax exemption for hemp processing equipment, one would create a "Montana-certified" program for hemp, and one would remove the fingerprinting requirement for licensed growers and bring Montana's laws in line with the 2018 Farm Bill passed last December. 
Montana leads the nation in pulse crop production and similarly was No. 1 in acres of hemp planted in 2018. 
SB176 asks lawmakers to grant the Department of Agriculture authority to create a hemp certification program. Jacobson said the bill would give producers access to a "Grown in Montana" label on their products, giving them a marketplace advantage. 
SB 177 is what Jacobson referred to as the "clean-up" bill. The bill changes all instances of "industrial hemp" to simply "hemp" in Montana law and removes the need for a criminal background check and fingerprinting when receiving a state license. 
---
South Dakota
Rapid City Journal
The House Agriculture and Natural Resources committee on Thursday unanimously voted to pass House Bill 1191, which would legalize the growth, production and processing of hemp in the state. The bill comes after hemp production was legalized on the national level by Congress's Farm Bill in December.
---
Scott Salisbury 
Scott.Salisbury@CBDStore.co  253 221 9051
Founder (🎪The CBD Store and 🎪Hemp Extracts) 
Founder LinkedIn Group CBD Health and Wellness
---
---
Candy Industry
Second Place: Hemptastic Hemp Bar 
Third Place: Swiss Cannabis Gum
---
January 28, 2019
– Village Farms International Announces Expansion of Pure Sunfarms' Licensed Cannabis Production Area to 825,000 Square Feed, Further Increasing One of the Largest Production Capacities in Canada 
– Pure Sunfarms Firmly on Track to Achieve Run-Rate Annual Production of 75,000 KG in First Half of 2019 – current stock value Investor  Presentation 
---
The founder of the top CBD brand on the marketplace and CEO of the publicly-traded ELIXINOL is bringing hemp to plastic. 
Hemp plastic is the way of the future—become part of the solution by supporting a newer, greener plastic resin supply alternative.
---
The CBD Store represents 4 of the top 5 companies. All 4 companies are publicly traded.
Yahoo Finance
Exclusive: Canopy Growth to invest up to $500 million in hemp production in U.S. states
"We'll do it state by state right now, because what has to happen is the state needs to regulate what is permissible for CBD," Linton said. "So we'll probably have three or four states that have big populations and progressive leaders who want to have hemp become part of their actual job creation industrial platform."
---
Arkansas
---
Florida
Orlando Sentinel
Saying hemp is poised to be a "multibillion-dollar industry in the state," Agriculture Commissioner Nikki Fried on Wednesday appointed the state's first cannabis czar. Fried, a Democrat elected in November who made increasing access to medical marijuana one of the cornerstones of her campaign, tapped Holly Bell, a former banker, to serve as director of cannabis. Fried created the position after taking over the Department of Agriculture and Consumer Services last month.
Tennessee 
WJHL-TV News Channel 11
NASHVILLE – Tennesseans interested in growing industrial hemp in 2019 have a little more than a week left to submit required applications. The deadline to apply for the Tennessee Department of Agriculture (TDA) industrial hemp grower license is 4:30 p.m. CST, on Feb. 15, 2019.
According to the 1850 U.S. Census, Tennessee produced 454 tons of dew-rotted hemp and 141 tons of water-rotted hemp. The different methods refer to the way in which the components of the stalk were broken down and prepared for processing.
---
Oklahoma state senator proposes bill to protect gun rights of medical marijuana users
---
Paid Advertisement 
See attached the HCI supply model. Notes: Some of the text is hyperlinked in various boxes on the chart.
Just scroll your mouse over it and click to open the hyperlink. Same with the Biomass Advertisement, but those hyperlinks are more apparent. They are linked to redacted pdfs.
(i included a "click here" call to action for reference.)


---
Scott Salisbury 
Scott.Salisbury@CBDStore.co  253 221 9051
Founder (🎪The CBD Store and 🎪Hemp Extracts) 
Founder LinkedIn Group CBD Health and Wellness
30,000 plus views in LinkedIn... Pasco WA Gas Station 
A side note... The note on the bathroom door... No pay no pee. CBD water? good to go
They were not serving Starbucks coffee. 
---
A US $255 million deal to convert sugar into cannabis-chemicals is opening the door to an era of pot without plants.
Now it plans to use that fermentation technology to convert sugarcane syrup into the active ingredients found in marijuana, the California-based company said in a statement Tuesday. Those ingredients can be used in consumer products ranging from beverages to skin creams and deodorant.
---
Austin Texas 
Eater Austin
---
---
WKRC TV Cincinnati
---
🚨🚨🚨🚨🚨New York City 
Texas
hemp-based supercapacitors outperformed graphene supercapacitors in energy storage by nearly 200%
"The current top-performing supercapacitors use graphene. However, in 2004, Dr. David Mitlin of Clarkson University and researchers at the National Institute for Nanotechnology (NINT), discovered that hemp-based supercapacitors outperformed graphene supercapacitors in energy storage by nearly 200%."
---
Oregon 
Capital Press
Cyrus predicts there will be 30,000 to 40,000 acres of hemp grown across Oregon in 2019, and he cautioned against out-supplying the market and pushing down prices. 
So far, the co-op has 23 members signed up, representing about 400 acres. According to the Oregon Department of Agriculture, there are 75 registered hemp growers and 22 registered handlers in Jackson County, and 45 registered growers and 14 registered handlers in neighboring Josephine County in southwest Oregon.
---
Willie Nelson 
---
Tennessee
STATUS OF INDUSTRIAL HEMP IN TENNESSEE
Industrial Hemp Industrial hemp is federally defined in the Agricultural Act of 2014 as "the plant Cannabis sativa L. and any part of such plant, whether growing or not, with a delta-9 tetrahydrocannabinol (THC) concentration of not more than 0.3% on a dry weight basis." However, industrial hemp also produces CBD. 
---
Oregon
Jackson Clarion Ledger 
Mississippi Clarion Ledger
---
South Carolina
WYFF4 Greenville
Twenty farmers received permits to grow industrial hemp in South Carolina in 2017-2018, as part of the pilot program.
Joe Wilkes, of Fairfield County, is one of 40 farmers who received permits to grow hemp in 2019. He said he sees growing hemp as a way to provide income for local people.
---
Scott Salisbury 
Scott.Salisbury@CBDStore.co  253 221 9051
Founder (🎪The CBD Store and 🎪Hemp Extracts) 
Founder LinkedIn Group CBD Health and Wellness