CBD News
https://technical420.com/cannabis-article/aleafia-health-study-indicates-45-patients-end-benzodiazepine-use-following-medical
Subscribe to posts
---
Montana
State tests hemp plants before farmers harvest seasonal crop
 "It only makes it viable for us because we don't want it hot, and if you can get it a second test and it comes out good, well then, OK, you're harvesting," hemp farmer Andrew Burgess said.  In 2019, 
25% of samples collected came back with THC over the limit. 
So far this year the states seen a few hot plants, meaning they contain too much THC. Last year the state-licensed 227 growers. This year that number dropped to 110, but not all planted.  Gray tell us there are 93 active hemp farmers in Montana, in total planting thousands of acres.
---
Indiana 
Purdue News Service
Michigan 
The Pioneer
---
(Since December of 2013) 
Brought to you by The CBD Store Seattle WA
Scott Salisbury Owner
253 221 9051 
CHOOSE YOUR EXTRACT:

Full-Spectrum 

is an extract that features hemp in its purest, most unprocessed form. This extract contains all of the beneficial cannabinoids present in hemp: CBD, CBN, CBD, CBDa, CBC, CBG, and more. Hemp naturally contains a small amount of THC, so full-spectrum extracts will contain trace amounts of this compound, but always under the legal limit of .3%.
Research 
Penn State 
Researchers from Penn State College of Medicine say nasal and oral rinses like mouthwash can deactivate human coronaviruses. Their study finds these common, over-the-counter products should have the same effect on 
SARS-CoV-2
, the virus causing COVID-19.
---
---
BusinessLine
The researchers explained that apelin is a pervasive peptide made by cells in the heart, lung, brain, fat tissue, and blood. It is an important regulator in bringing down both blood pressure and inflammation. 
"One way CBD appears to reduce the "
cytokine storm
" that damages the lungs and kills many patients with COVID-19 is by enabling an increase in levels of a natural peptide called apelin, which is known to reduce inflammation and whose levels are dramatically reduced in the face of this storm."
---
Stars and Stripes
YOKOSUKA NAVAL BASE, Japan – American troops in Japan are barred from trying a new "instant relaxation drink" because one of its ingredients is off-limits to U.S. service members, according to a Naval Criminal Investigative Service statement posted to Facebook on Wednesday. Chill Out, a product of Coca-Cola Japan sold alongside soda and energy drinks in the country, contains hemp seed extract, which the Department of Defense prohibits service members from consuming.
---
Japan
---
Canada 
Pain and inflammation
Mental Health
Sleep Aid 

---
CV Sciences Plus CBD brand is changing 
Research 
Research 
Project CBD
For Laura, 
CBD
 oil was a game-changer in managing her symptoms. With suggestions gleaned from endometriosis online forums, she began applying 
CBD
 lube, vaping 
CBD
, and using 
CBD
 tinctures.
---
Italy
👎👎👎👎
CBD has been classified as a narcotic in Italy, with officials simultaneously banning the compound from the Italian market. Under a recent decree issued by the Ministry of Health, CBD was officially added to the country's list of medicines; a separate order from Italy's Customs and Monopoly Agency, which quickly followed, warned retailers "not to hold and sell . . . inflorescences (flowers), oils and resins or other products containing substances derived from hemp sativa."
---
China
Forbes
---

USDA
USDA Approves Hemp Plans For Six Additional States And Three Indian Tribes.
The U.S. Department of Agriculture (USDA) has signed off on hemp plans for six additional states and three Indian tribes this month, with a new batch of approvals coming on Friday. Illinois, Indiana, Michigan, New Mexico, Oklahoma and South Dakota each had their regulatory proposals accepted within the past two weeks, as did the Comanche Nation, the San Carlos Apache Tribe of Arizona and the Seminole Nation of Oklahoma.
---
---
Politico
Bottom line:
 Hemp was supposed to breathe new life into the industry after a steady agricultural downturn since farm earnings peaked in 2013. Compared to other corners of agriculture, hemp growers held up relatively well early in the pandemic. But even then, advocates worried that the slow-going regulatory process would stifle what was promised to be a bountiful new frontier in farming — a warning that's increasingly proving true with harvesting now underway.
---
The major issues addressed in the IFR Submission to USDA are:
· Change the sample to be a whole plant composite
· USDA issued Processor Permits to close the legal gap between farm and consumer
· Change harvest window from 15 day to 30 business days
· Change negligence level to at least 1%
· Eliminate DEA certified lab requirement
· Provide options other than destruction for hot crop You can read the full submitted comments here.
---
The federal Small Business Administration (SBA) is calling on the U.S. Department of Agriculture (USDA) to make a series of changes to its proposed hemp rules that in their current form threaten to "stifle" the newly legal industry.The agency's independent Office of Advocacy said that while it appreciates that USDA reopened a public comment period on its Interim Final Rule for the crop, small businesses "remain deeply concerned about the impact this rule will have on their ability to legally grow hemp should the rule be finalized without any modifications."
---
New York 
"We have another year where we actually feel safe and growing hemp in New York State,"
---
Tennessee
---
(Since December of 2013) 
Brought to you by The CBD Store Seattle WA
Scott Salisbury Owner
253 221 9051 
Trending CBN 
Trending... 
Roxy
State of Washington (Eastern Washington) 
---
UK 
---
Phase 2... 14 weeks
---
---
Facebook... Back in the day... Scott Salisbury
---
253 221 9051 
---
New franchise owner lifestyle lounges are open or soon to be opening in these regions:
Atlanta ( 5 locations) 
Charlotte
DC
Houston
Dallas
Austin
Nashville
Miami
West Palm Beach
Birmingham
St. Thomas, U.S.V.I.

---
Colorado
Cannabis Business Times
The USDA's National Institute of Food and Agriculture program has granted Colorado State University Pueblo $275,000 to develop its Industrial Hemp Education, Agriculture and Research (InHEAR) program, according to The Pueblo Chieftain.  CSU Pueblo started offering a Bachelor of Science in Cannabis Biology and Chemistry degree this fall, and the grant will allow the school to expand this degree to include hemp agriculture beginning in the fall of 2021, according to the news outlet.
---
---
---
Connecticut
RADIO.COM
According to Lamont and agriculture department officials, the state has issued about 170 licenses for commercial hemp production with about 500 acres for growing hemp in Connecticut. Lamont compared the CBD oil and hemp industry to the tobacco industry, calling it an evolutionary step in Connecticut's agriculture.
---
Alabama
2021 applications for growing and processing industrial hemp in Alabama are now open
---
West Virginia 
MU The Parthenon
The fees for applying for the required licenses to participate in the state's forthcoming medical cannabis industry are nearly impossible for local farmers and businesses to meet, Weaver said.  Weaver said the grower and processor applications cost $10,000 individually, and the licensing fees cost $50,000 each. The dispensary application includes a $2,500 fee and a $10,000 licensing fee. In addition to fees, applicants must also have $1.5 million in assets, at least $500,000 of which must be in cash or in the bank. All fees must be paid up front, he said.  In addition to application fees, Weaver said he was forced to pay more than $100,000 more for various other requirements.
---
Federal
The U.S. Supreme Court announced on Tuesday that it will not hear a case challenging the constitutionality of federal marijuana prohibition. A coalition of medical cannabis advocates, including former NFL player Marvin Washington, young patient Alexis Bortell and military veteran Jose Belen, initially filed a lawsuit against the Drug Enforcement Administration (DEA) in 2017. But while the case has gradually moved through the judiciary, the decision by the high court represents a sound defeat for the challenge.
---
Atlanta Aiport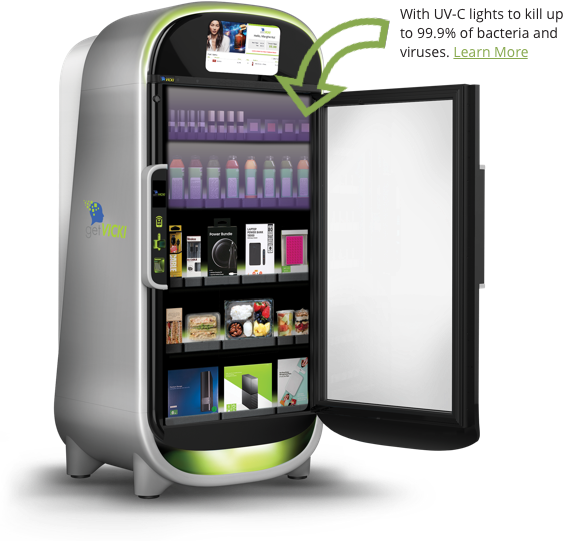 Retail Customer Experience
---
Brought to you by The CBD Store Seattle WA
Scott Salisbury Owner
253 221 9051 
---
---
---
Edibles
---
(Since December of 2013) 
Brought to you by The CBD Store Seattle WA
Scott Salisbury Owner
253 221 9051