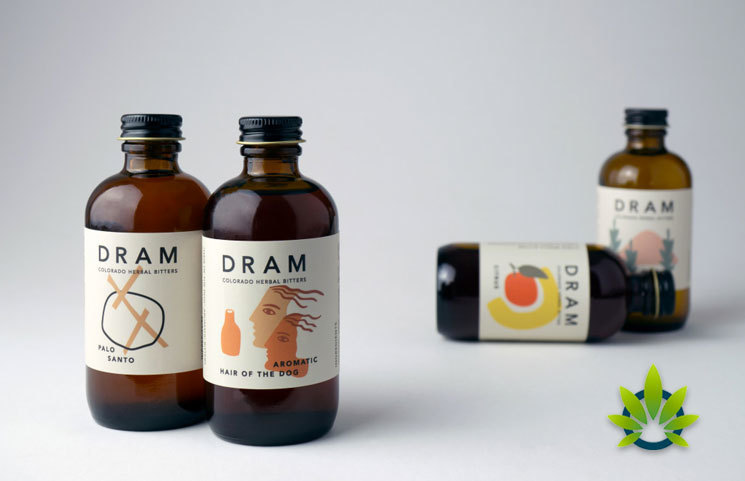 As the brand explains on its website, its sparkling water is infused with 20 mg of CBD and adaptogens. The beverages are crafted from clean ingredients, and the beverages are made from organic plants, they feature zero calories, and they are gluten-free as well. In addition, the beverages are free from the vague "natural flavors" that many brands feature on their formulas. There are a number of Dram Apothecary beverages available, such as:
Beauty Bubbles
Lemongrass
Gingergrass
Sweetgrass
Users can purchase these products separately in packs, or they can opt to purchase them in a variety pack. The variety pack may be ideal for those who are looking to try all of the brand's beverage flavors so that they can determine which product is best for them.
In addition to beverages, the brand also offers CBD drops. As the brand explains on its website, the drops are made with organic Colorado hemp and powerful herbs, also known as adaptogens.
Such herbs are responsible for assisting the body in adapting to the various stressors and anxiety of life, while also promoting long-term resilience of the body and mind. There are a number of CBD drop options that users can choose from, and that may work well to provide them with the boost that they need. Here are the drop options:
Big Mood CBD Drops
CBD Adaptogenic Beauty Drops
Sweetgrass Adaptogenic CBD Drops
Gingergrass Adaptogenic CBD Drops
Lemongrass Adaptogenic CBD Drops
The drop options are affordable, easy to use, and simple to incorporate into one's routine. With the various drops available, users are bound to find the formulas that work well for them.
Overall, those who are looking for a quality CBD brand that offers beverages and drops may want to consider adding Dram Apothecary to their lifestyle. As for the return policy, the brand's website explains that "All sales are final."
In addition, DRAM Apothecary (Heyseed LLC) does not accept returns or refunds on perishable products. If an item purchased on the DramDose.com is damaged or defective, please contact us and we will do our best to resolve any issues. Please check your shipment carefully upon arrival to ensure it has not been damaged during shipping.
All claims for damaged product must be made within 72 hrs of receipt of your package." The brand's website also indicates, "**Please also note that we do not have a money back guarantee, as CBD does affect everyone differently."