Founded in late 2018 and based in Tel Aviv, Eltivu develops a home device that enables users to determine the concentration of CBD, a non-psychoactive cannabinoid, they would like to add to their food or drink. Users can insert a refillable capsule with a relevant liquid, such as olive oil, into the bottom part of the device, and infuse it with the requested CBD concentration. The liquid can then be mixed with food or drink.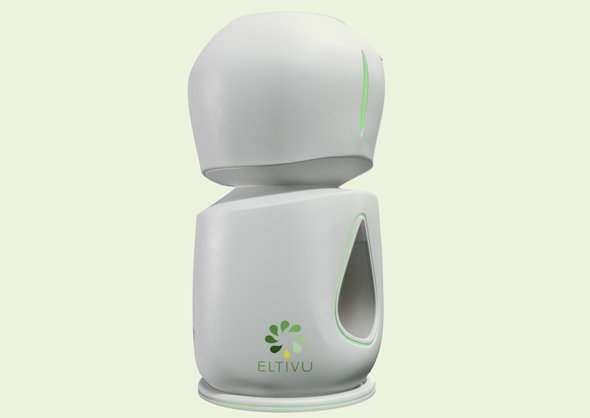 Eltivu's device. Photo: PR
Eltivu's product enables personalization in a simple way similar to a coffee capsule, co-founder and chief technology officer Alon Raviv said. Users can choose the cannabis strain and the sought-after properties, and add them to food, drink, and, in the future, cosmetic products, he said.
Eltivu is also developing a dedicated app that will synchronize with the device and enable users to receive information about their activities, efficiency tips, and recipes.