Hemp Squeeze Knee Sleeve (coming in January of 2020) to The CBD Store www.buycbd.co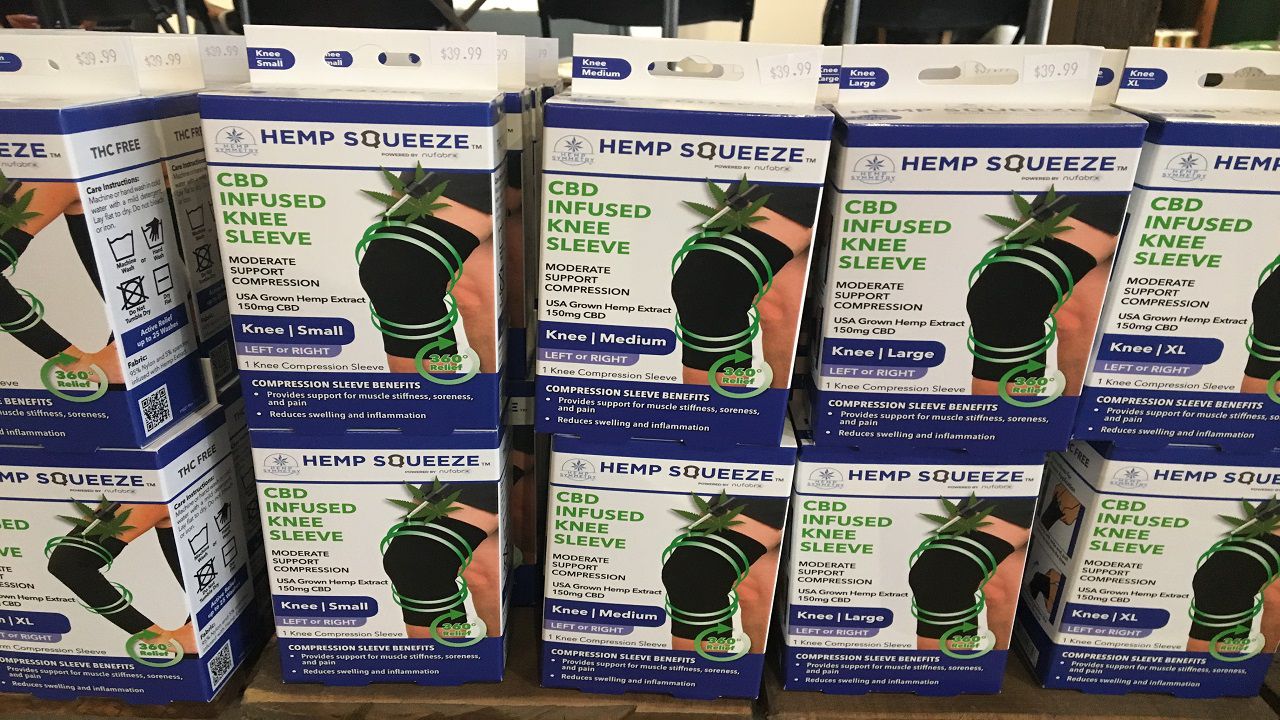 The sleeve is the first in what could become a whole line of patented clothing.

Your body gets a dosage of CBD as you wear the product and it lasts 25 washes.
NEW Hemp Squeeze™ Compression Sleeve Benefits:
The Hemp Squeeze™ Sleeve provides support, improved circulation, and zoned compression with the benefits of 150mg active CBD that remain effective after multiple (up to 25) washes.
Infused with hemp extract, including 150mg of CBD and other beneficial cannabinoids (THC Free).
Provides support for muscle stiffness, soreness, and pain.
Reduces swelling and inflammation.
Reduces recovery time of muscles.
Prevents strain and fatigue by keeping muscles warm.
Instructions for Measurement: (1) Standing up, measure the circumference of your thigh 5″ vertically above the center of your knee; (2) Keep the tape measure straight as you go around the back of the leg; (3) Refer to the size chart to find the correct size.